I have just finished the flags for a 14 element Swiss pike keil using Khurasan and Minifigs figures. I normally like to hand paint flags but I needed 4 for the Keil, another for the skirmishing arquebus (on the painting bench now) and 2 more for the camp which I was finishing off at the same time, so I decided to cheat. The flags were designed in Excel and printed off on an inkjet. Maybe I'll replace them one day with hand painted but it isn't top of the priority list.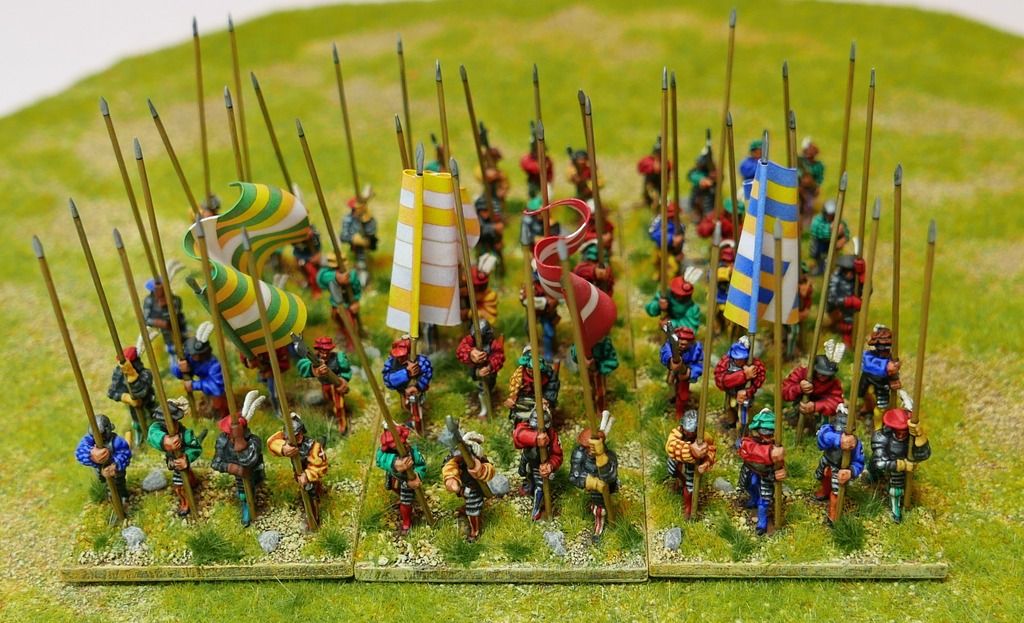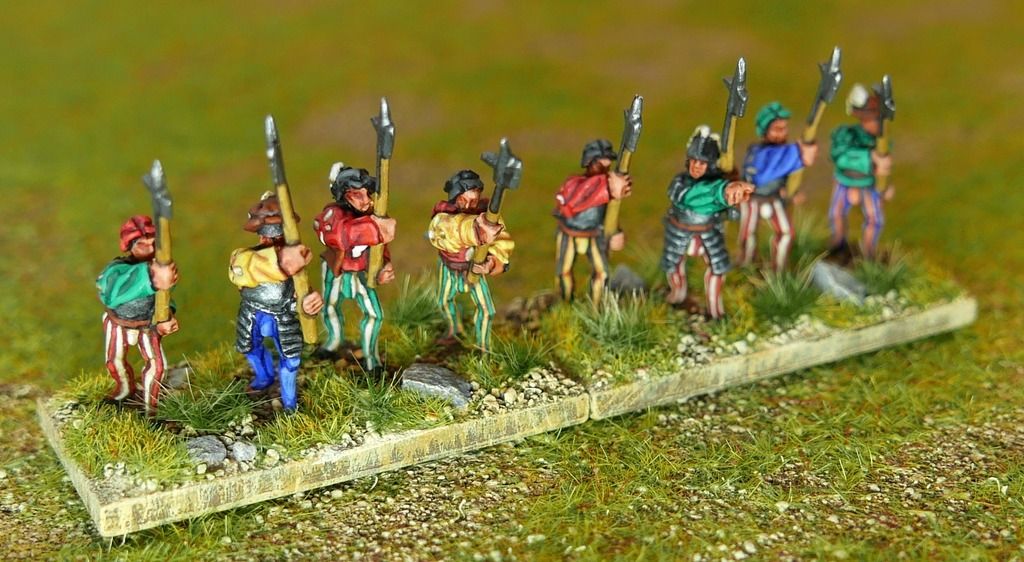 The picture below shows how the Khurasan and Minifigs figures compare. I think the old Minifigs figures look surprisingly good, considering their age, and match in quite well.
There are more photos and details on my blog.
http://smallitalianwars.blogspot.co.uk/ ... -keil.html