I have finally finished the camp for my FOG-R French army. I bought the first tent in early 2013 and finished the flags last night - nobody could accuse me of hastiness.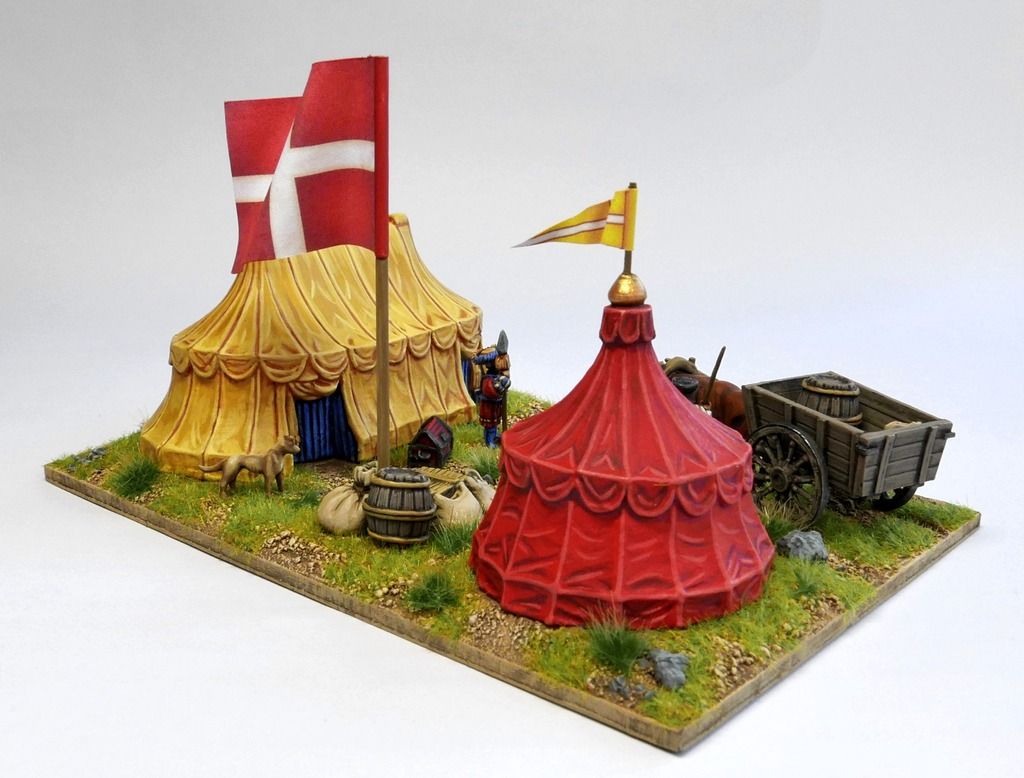 The tents are Bauda, the ox-cart from Donnington, the Landsknecht guard is Freikorps and the dog is Minifigs. The ox-cart driver is a medieval horse holder from Donnington, modified by removing his hood and coif and substituting new hair and a hat.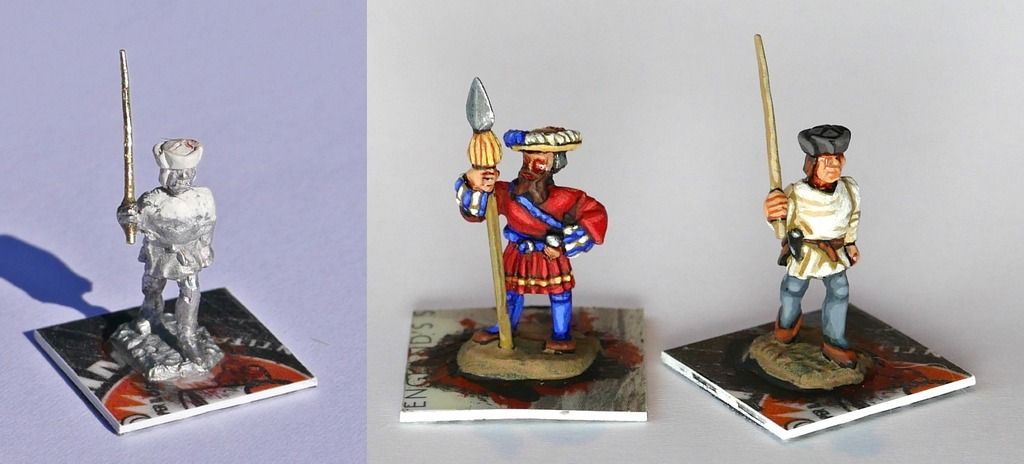 I almost have a usable army now - I just need to finish painting a dozen Swiss arquebusiers. In the last game, I had a blank rectangle of MDF as the camp and some Swedish musketeers substituted for the Swiss arquebus screen - it must be said though that they did better than the recently completed Pike Keil: the arequebusiers advanced and captured the enemy artillery; the elite, armoured keil lost 4 bases from 6 rounds of artillery fire then lost the impact against average Landsknechts
More pictures and details on my blog.
https://www.blogger.com/blogger.g?blogI ... c=postname