Have just spent a most enjoyable weekend battling with my Prussians at the Clevedon Club.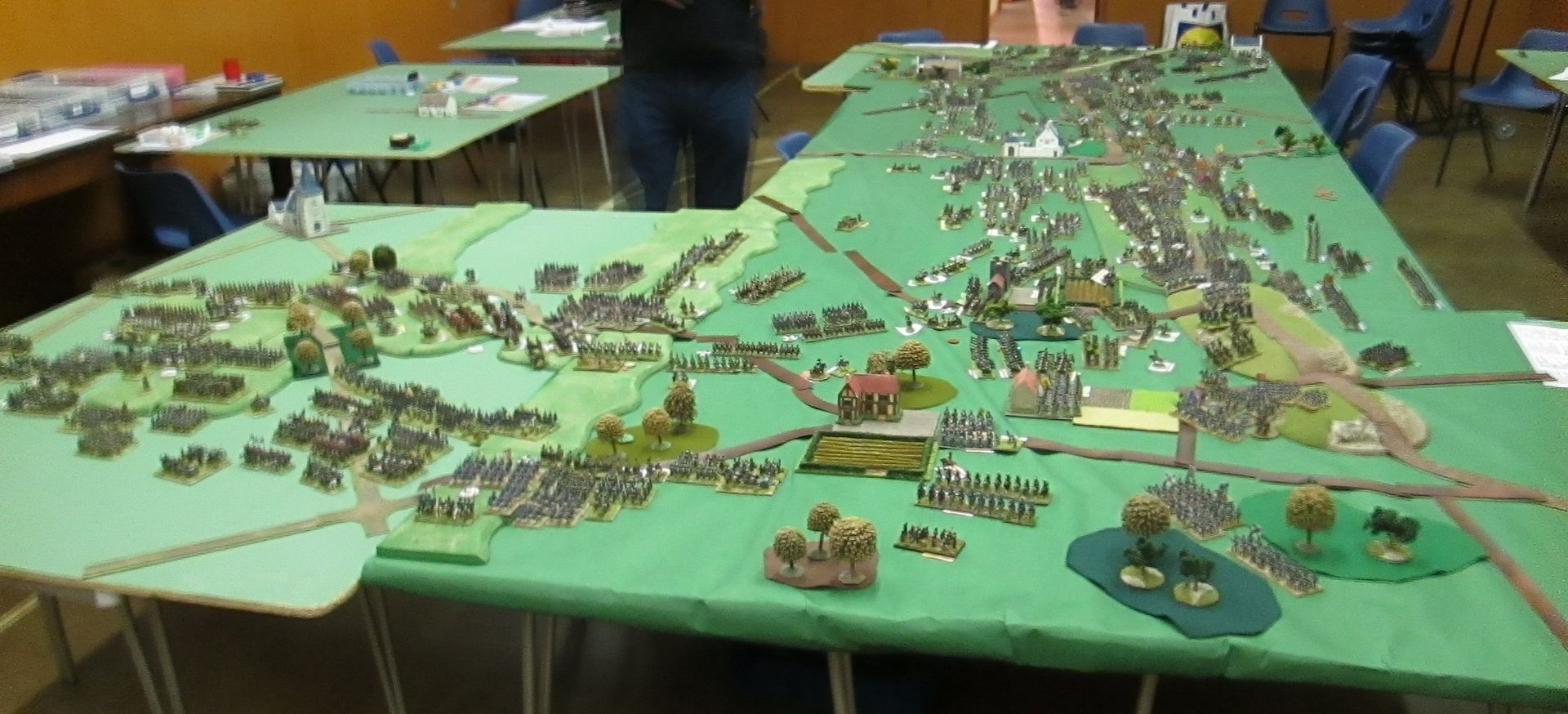 Table was 9' x 16'. Over 8,000 figures on the table. Not to FoGN.
Every unit was represented by a unit on the table.
Wellington managed to hold out till night fall, as Napoleon used all his guard to contain the Prussians.
Don