Moderators: hammy, terrys, Blathergut, Slitherine Core
Senior Corporal - Ju 87G

Posts: 85
Joined: Mon Apr 02, 2012 8:25 am
Location: Australia
Contact:
Hi Guys
We recently played a scenario we found here on the forum.
you can see the AAR here:
http://trailape.blogspot.com.au/2012/07 ... n-aar.html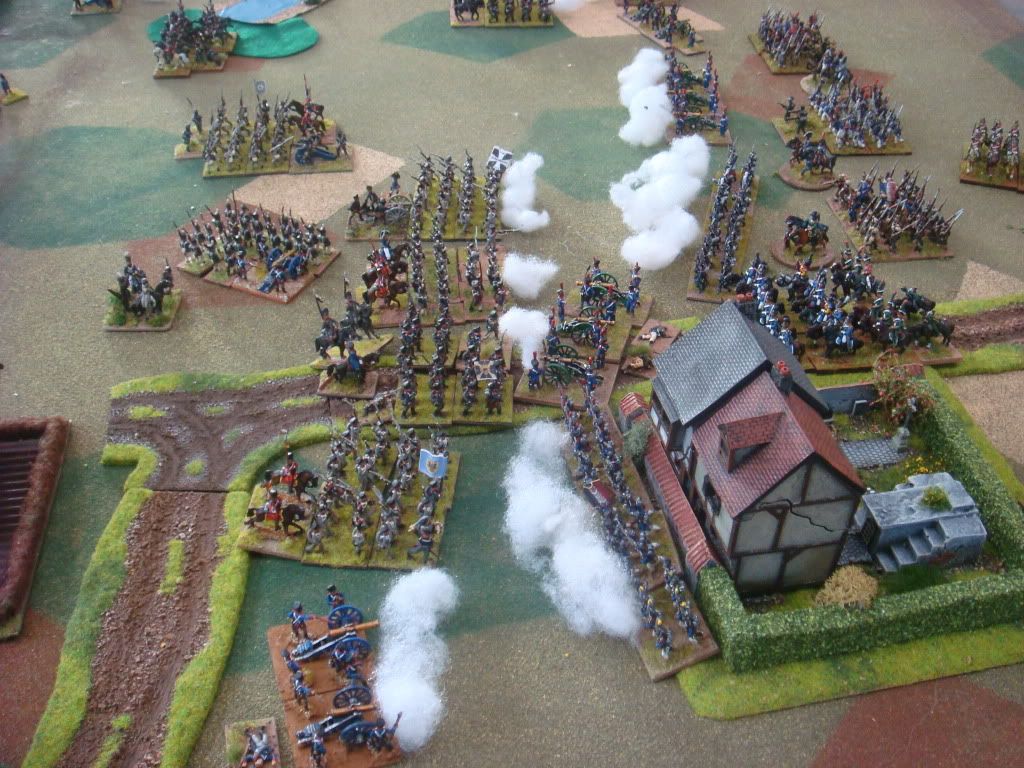 Cheers
"CANNON, n. An instrument employed in the rectification of national boundaries".
-
Ambrose Bierce
For more Wargaming goodness, visit my BLOG:
http://trailape.blogspot.com/
---
Brigadier-General - Elite Grenadier

Posts: 2047
Joined: Sat Nov 28, 2009 7:29 pm
Location: Manotick, Ontario, Canada
Great job, Trailape. An excellent write-up. Thanks for taking the scenario out for a "test drive". I'm glad people had fun with it.
---
General - Elite King Tiger

Posts: 4173
Joined: Mon Oct 20, 2008 12:41 am
Great job on the AAR.
Hopefully the Prussians and Russians will have better luck in future games.
---
Staff Sergeant - Kavallerie

Posts: 336
Joined: Sat Apr 26, 2008 12:50 am
Location: Northampton
Yes, great job,really enjoyed the write up and pictures.

cheers
Jim
---
---