Hi Team
About a week ago I got together with my good mate Arnaud for a game of Field Of Glory: Napoleonic (FoG:N) at The League of Ancients (LoA) in Melbourne.
We were both keen to blow the cobwebs away and have a crack at these excellent rules that fall neatly into that gap between Battalion and Grand Tactical level rules where you manoeuvre 'Regiments' or Brigades within the scope of a Corps Commander.
It had been over a year since either of us had played and with a FoG:N tournament being hosted by the LoA in July we both wanted to get back into the swing of things.
We made a few mistakes with the rules but hey, that's why were wanted to play a test game.
We had both also forgotten what a cracking good game FoG:N is.
Arnaud and I decided to play a 800 point per side battle. I opted for a Russian Advance Guard Corps of 1806 while Arnaud ran a French Infantry Corps of 1805.
I won't give a blow by blow AAR but suffice to say we both made plenty of mistakes with the rules. Fortunately there were plenty of LoA players who were more 'current' with the rules and helped out as needed.

You can see pictures from our game and a brief summary here:
link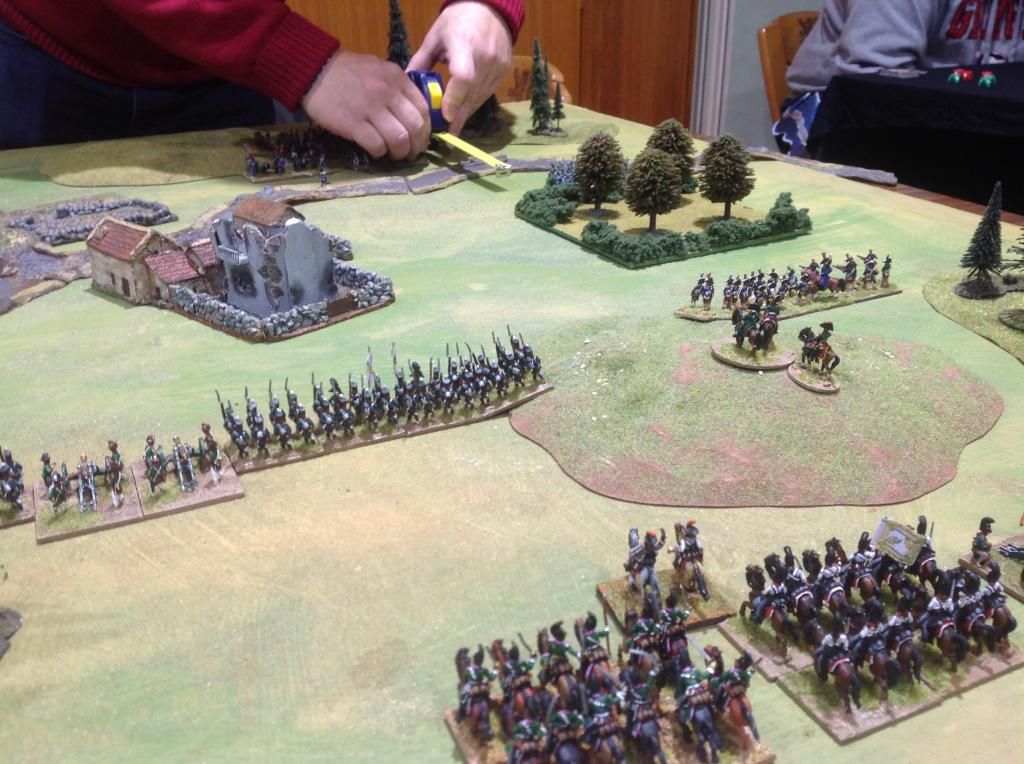 As usual comments are welcomed.
Almost all the miniatures are AB Miniatures and both armies are from my collection.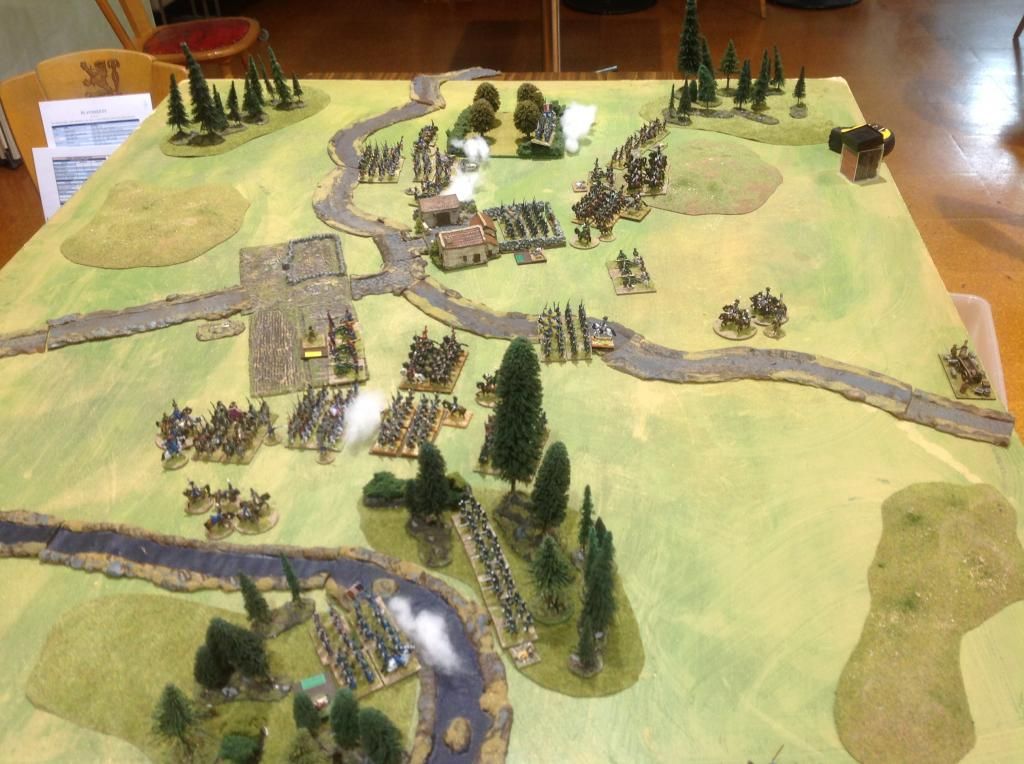 Cheers
Scott