Moderators: Slitherine Core, BA Moderators
---
Lieutenant Colonel - Panther D

Posts: 1267
Joined: Sun Aug 08, 2010 6:06 pm
Location: Plymouth, England
Post by PoorOldSpike » Wed Nov 13, 2019 12:21 pm
They must have fixed it, here's a screenie I took today..
-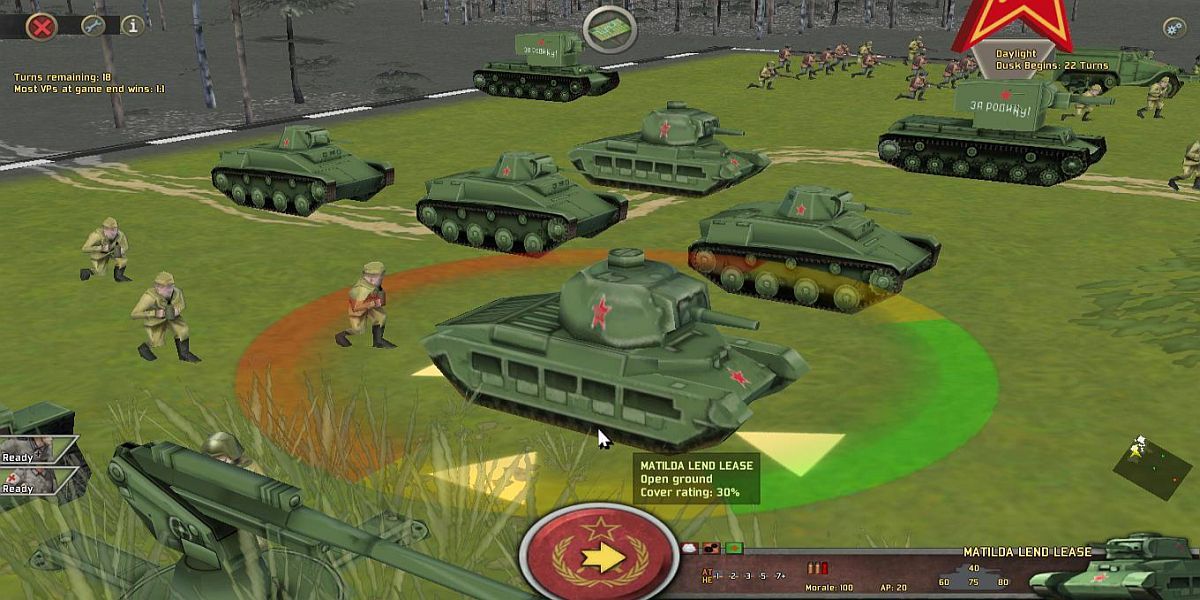 ---
Post by Paul59 » Wed Nov 13, 2019 10:03 pm
I've seen this Matilda texture glitch mentioned a few times on the forum. I have never seen it, and I suspect that it was fixed donkey's years ago in an official patch. The last BA2 patch came out in April 2015! So I can only assume that if someone is still getting this error they have not updated their version of the game.
BTW, this type of graphical error, the jazzy blue look, is caused by the unit's model being unable to find the correct texture .dds file. So either the model is looking for the wrong texture, or the texture file is completely missing.
EDIT: I have just searched for a thread that discusses this, and there is a link to a Hotfix for anyone who still has the problem:
viewtopic.php?f=311&t=53074&p=496745&hi ... es#p496745
Field of Glory 2 Scenario Designer - Age of Belisarius, Rise of Persia, and Wolves at the Gate.

TT Mod Creator
---