Monthly Challenge: December 2016
On December 8, John Glenn, pilot and astronaut of the Mercury Project, died.

This month's challenge is dedicated to him, "Godspeed, John Glenn"
Take a flight with the

X-15 and orbital flight (Mercury Project)

with the same astronaut (Nasa Agency) before Q2.1962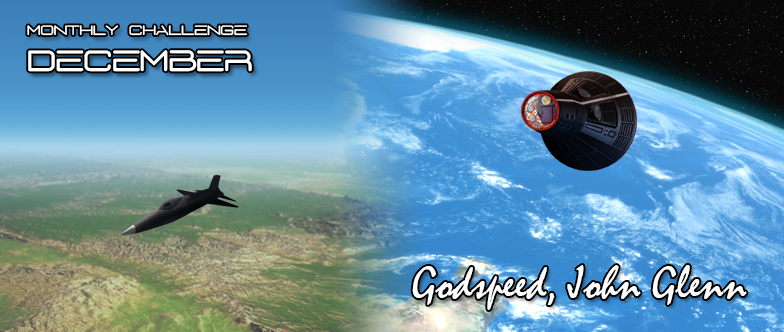 With Nasa Agency, make a flight with X-15 and orbital flight with Mercury Capsule before Q2.1962.
Won the best date.
In case of ties, win who first indicates the best date.
The challenges are posted on the Slitherine forums, Steam forums, Punta de Lanza forums and Twitter.
Remember that you will be immortalized in the Hall of Fame.