It is constructive feedback about the game and its current state.
The way to win in multiplayer, after many games, is following the path Mercury -> Gemini -> Gemini Direct Ascent
Any other route is difficult to get to win (at this stage of the game, either a single-player or multiplayer has proved not viable using the Apollo program; currently I not used that program yet)
In the latest multiplayer game we did (Kalesin vs Fremen) we made a Freeform GSA versus GSA to make it balanced game, finished at win with Gemini DA Moon Landing in Q3.1968 (should be more difficult???)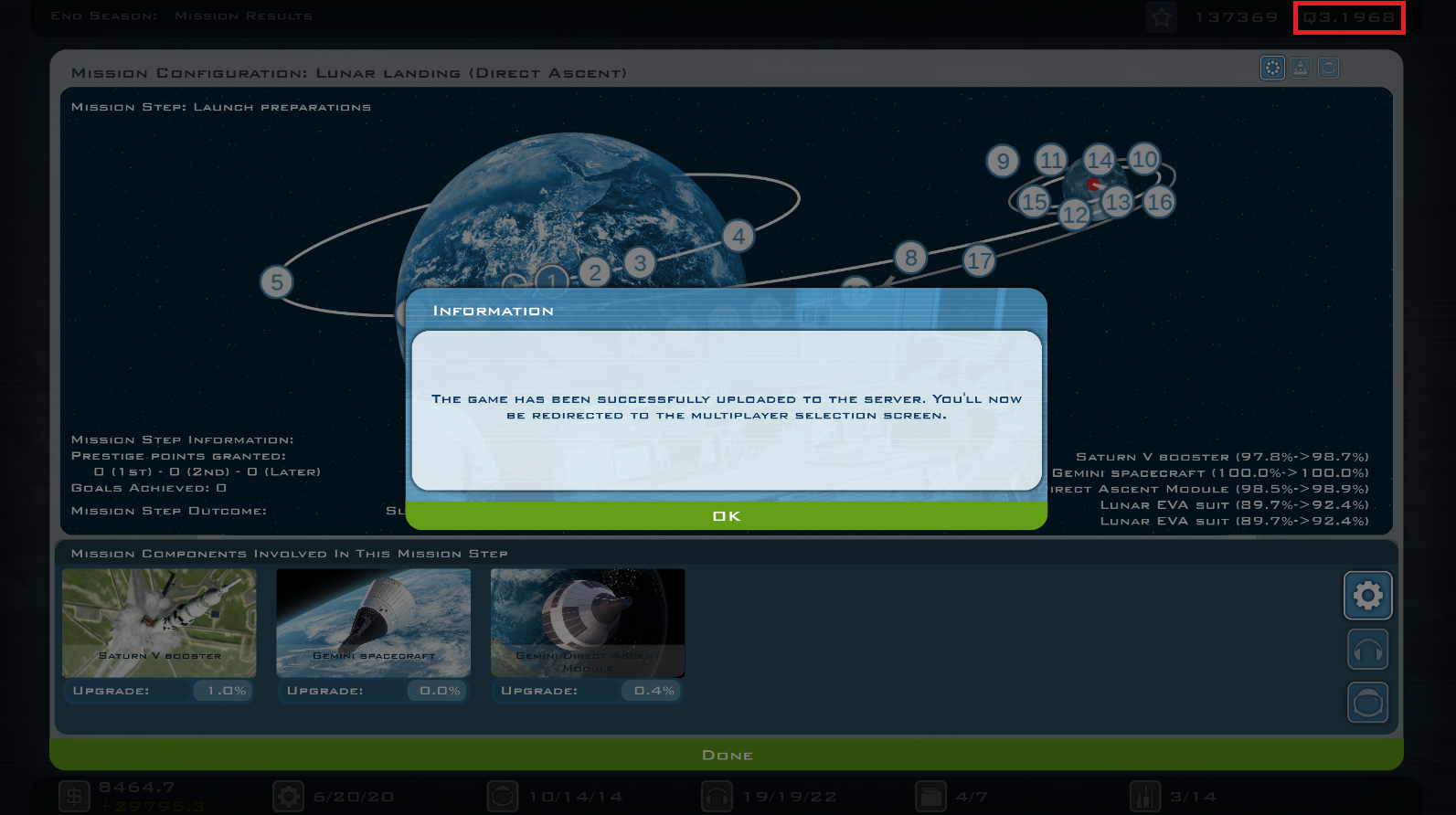 In single player, the AI does sometimes rare events, such as opening five programs at once, for example, or making erratic tests with various programs.
The changes you doing in the game are very good, and gradually improve the game.
In my opinion, to be a great game, BASPM have to tell a story. Great games there, as Dwarf Fortres, King of Dragon Pass ... they do that, they are great games that tell a story rich in details.
That should get BASPM, to make the game a 'IF ... ": We lack details as to remind us during the game who was the first man to reach space, the first to make a spacewalk, choose who first stepped on the moon (will be the commander, will be the pilot); details on the failures of the mission, choose options to repair or who assign to the tiger teams, to leave staff (astronauts, scientifics and/or controllers) to assign as administrative staff and have advantages (to give examples, astronaut Deke Slayton, or "Chris" Kraft),...
To extend the life of the game apart from the patches that add new features, would not hurt do some DLC with new features (new Agency (ESA), pack of new programs, DLC to customize Agency (create smaller agencies (Canada, France , Italy, Japan, ...))