Some time ago, I made the suggestion in steam game thread to include the multiplayer, the answer I liked a lot:
Every Single Soldier wrote:Multiplayer will be added when the audience is big enough to sustain it....
http://steamcommunity.com/app/336080/di ... 68/?ctp=20
I did a survey on
Punta de Lanza forums
(spanish), and people think it has responded very well.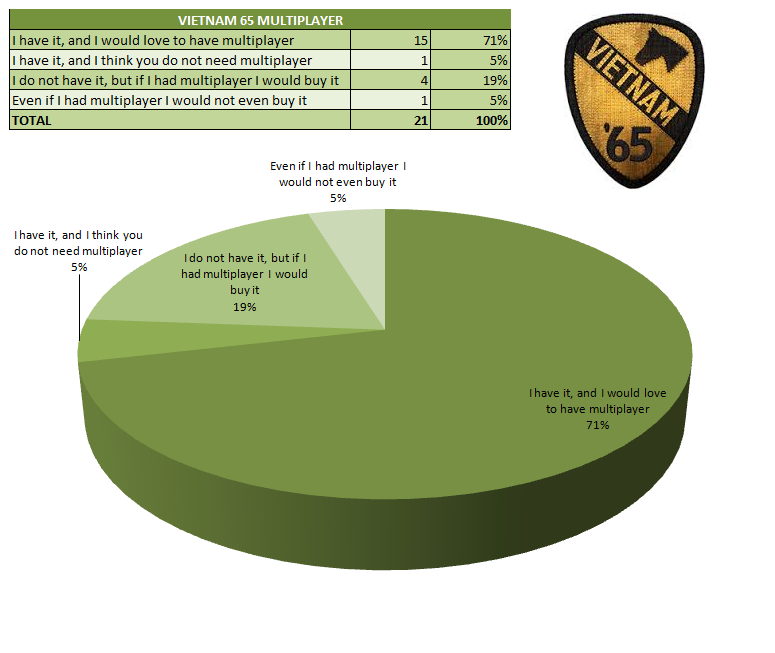 I know that now is the development of Afghanistan '11 and Carrier Deck, but a great system would be to have a DLC, which would allow us to play as
Vietcong
in solitary mode and play in multiplayer via PBEM.
It is the only thing that will make this good game become an
essential game
.