Yes, but let me first say thank you for a FREE copy of this game. (I believe in doing that, it´s the least i can do now).
And on top of that, a pesky noob question from me about that in game font as well in OOB: WW2.
So i have looked around a bit now on the forum trying to find a way to adjust it to a font size that´s a bit more suitable one for my monitor. I have one 15 inch old standard HP monitor and i use the in game screen resolution of 1024x768, eye sight not perfect but at my screen otherwise never any problem so it´s not that.
It´s readable mostly but not when it gets to it´s smaller size font versions, hovering with the mouse pointer helps to see a bit more, but to cut this comment shorter now, is there some remedy for this issue?
(Pumping up the screen resolution must do the opposite), so what to do if there´s any solution to it at all?
Cheers
This is just how small the text becomes and i believe it shows just how bad it is just from opening\viewing this pic: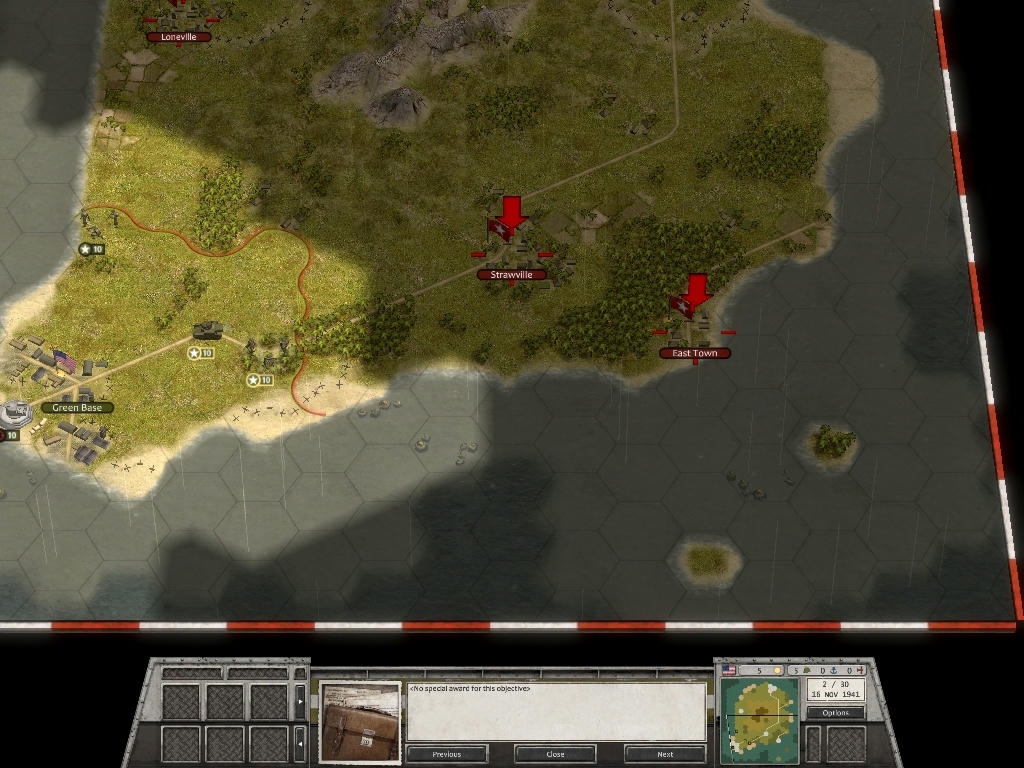 Mediafire for uploading pics instead of Google photos i just noticed, broken pic link fixed.