Hi All,
Sengoku Jidai: Shadow of the Shogun
is a beautiful wargame set in the late XVI century Japan. This is without doubt a period characterized by intense internal struggles and instability. The whole country was plagued by constant military and political conflicts, escalating quickly in an open civil war.
Made by a former modder of
Pike and Shot: Campaigns
, this title is a pure fresh air in the wargaming experience. The game's intent is to reproduce with high fidelity the Japanese Way-of-War of that time, thanks to an efficient UI and deep gameplay.
The
game
is still in
Beta
but is progressing very fast, and we have created this page to offer the best place where discuss about this amazing title.
Click on the screenshots to enlarge them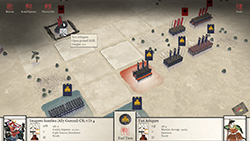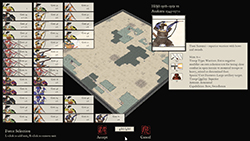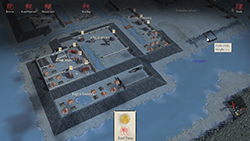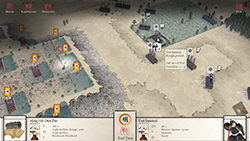 So, to start in the best way, let's take a look once more to the
game's features.
•
Accurate simulation of East Asian battle in the 16th and 17th centuries
, particularly the Sengoku Jidai (Japanese Warring States period) and Imjin War (Japanese invasion of Korea and Chinese intervention).
•
Unique graphic styl
e influenced by Japanese paintings.
•
Historical scenarios
covering key engagements of the period
• Campaign mode allows you to
rewrite history
as you play through
key campaigns of the era
. Terrain, manpower, supply, attrition, sieges and economic damage all need to be taken into account. The decisions you make on the strategic map will affect the forces available to you in battle. The results of each battle will have long-term effects on the strength, experience and elan of your units.
• Classic Turn-based, tile based gameplay.
•
Easy to use interface, hard to master gameplay.
• Battalion-sized units.
•
Named generals who can influence combat and morale of units under their command as well as engage enemy generals in personal combat.
• Single player and multiplayer battle modes.
•
Skirmish system allows unlimited "what-if" scenarios using historically realistic armies from carefully researched army lists
, on realistic computer generated terrain maps. Armies covered include numerous Japanese clans, Ikko Ikki, Wokou Pirates, Joseon Korean, Ming Chinese, Chinese and Tribal rebels, Eastern and Western Mongols, Jurchen and Imperial Manchu (Qing Chinese) armies. Each faction has multiple lists covering the development of their armies through the 16th and 17th centuries.
•
Skirmish scenarios are randomly generated
and include open battle, attack on a defensive position, defence of a defensive position, awaiting reinforcements, enemy awaiting reinforcements, flank march.
• In skirmishes players can pick their armies from the army list or allow the computer to pick the army for them.
• Effective AI makes sound tactical decisions. Historical battle AI customised to the historical tactical situation.
•
6 difficulty levels
allow the challenge to increase as you develop your battlefield skills.
•
Numerous different unit organisations, combat capabilities and tactical doctrines
allow full representation of tactical differences and developments through the period.
•
Mod friendly
game system with built-in map editor.
•
Multiplayer mode allows historical scenarios and "what-if" scenarios to be played by two players using Slitherine's easy to use PBEM server.