I noticed in game a desertic planet named "Arrakis".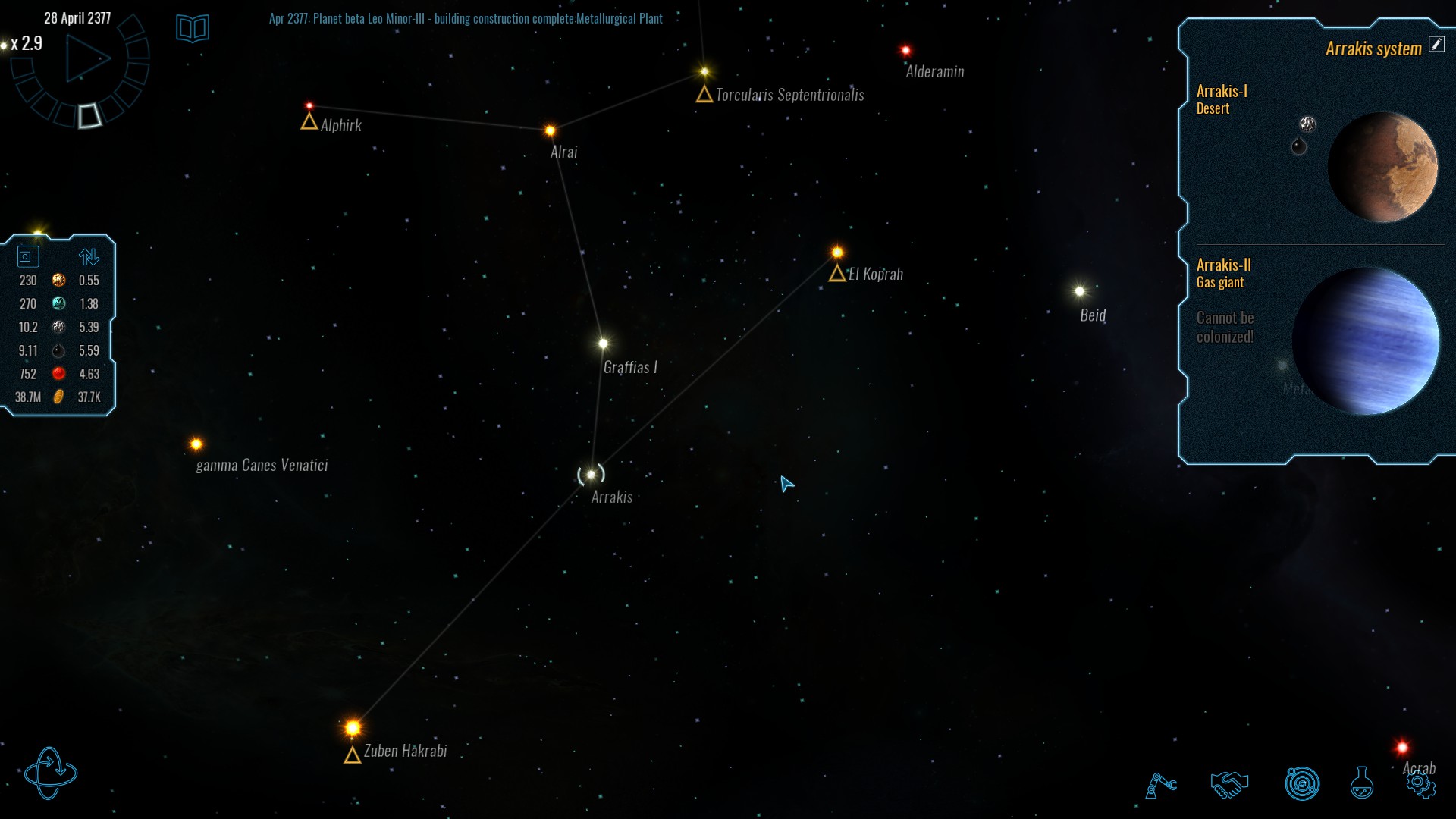 It gave me an idea:
Why not creating a drug that could augment the productivity of a (or several) selected planet(s).
The drawback would be that the shortage of this ressource is likely to create a very widespread revolt on these worlds.
This ressrouce would be produced on very particular planet and could run exhausted.
But how to do this?