Hi all,
While working on a new scenario I have noticed two odd things;
When you hover the mouse over a fortification square, you normally see this;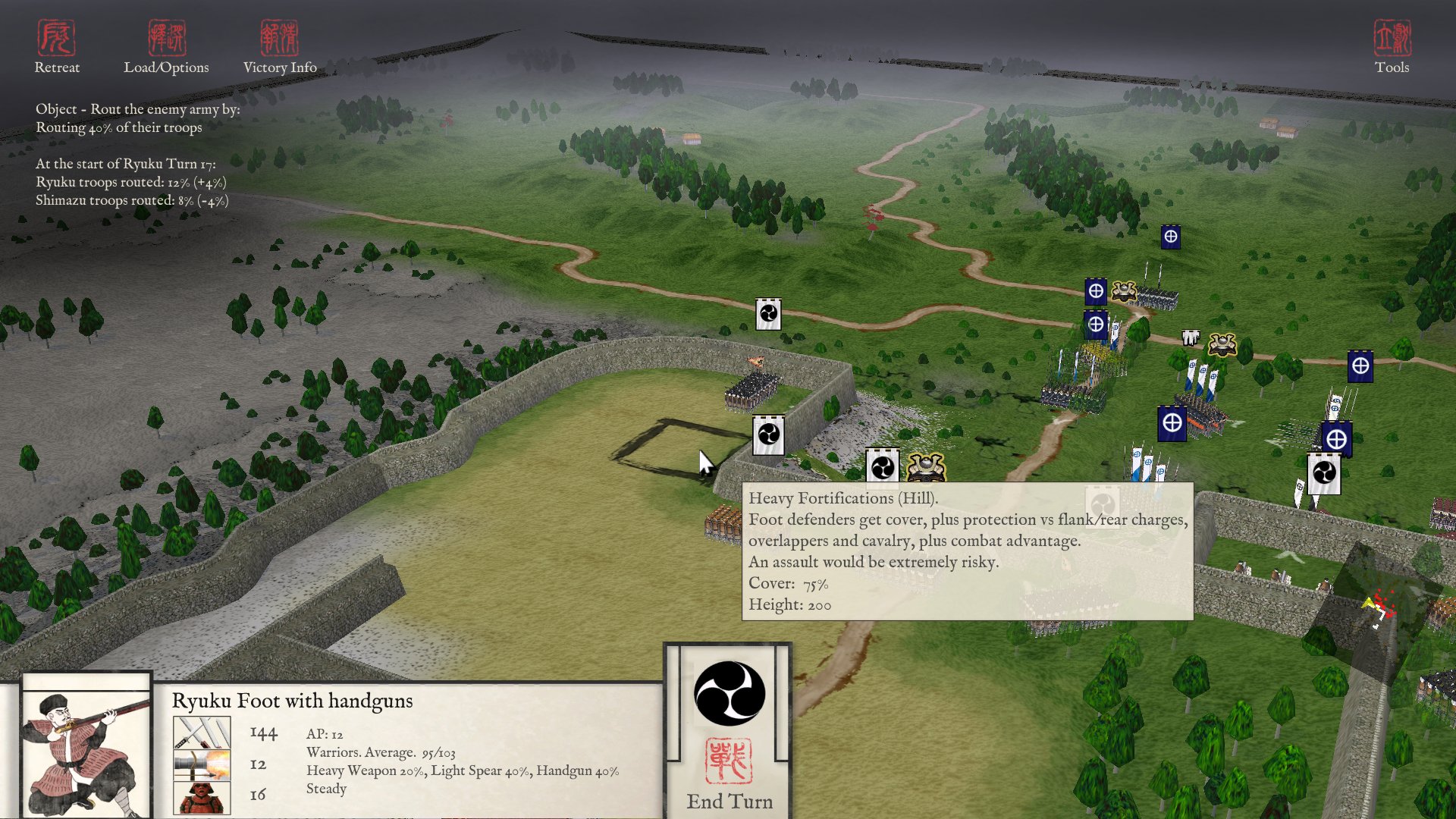 "Heavy Fortifications (Hill). Foot Defenders get cover, plus....."
However, the inside corner squares of fortifications show this;
Just "Heavy Fortifications (Hill)." No mention of any defensive benefits. My play testing has confirmed that units occupying those inside corner squares do not get any benefits of the cover either for shooting, assault or melee. I have noticed the same thing in the vanilla Pyeongyang scenario, on the Japanese right flank facing the impassable cliffs, only in that scenario it is not inside corner squares, but regular squares with Heavy walls on the side.
Is this a bug, or is there a way to give these inside corner squares the normal defensive benefits for Heavy Fortifications?
Secondly, this scenario contains a light gun unit sitting in the Fortifications. It is just a regular Japanese light gun unit, I have not modded it in any way, except to change it's name using the Text1.txt. It works normally, except that it never fires in the Residual Fire phase, even though there are plenty of targets! What is going on?
Cheers
Paul
PS; Well done if anyone can identify the battle that I am working on!