Here's a photo of a situation from a club game which I'd like some help with: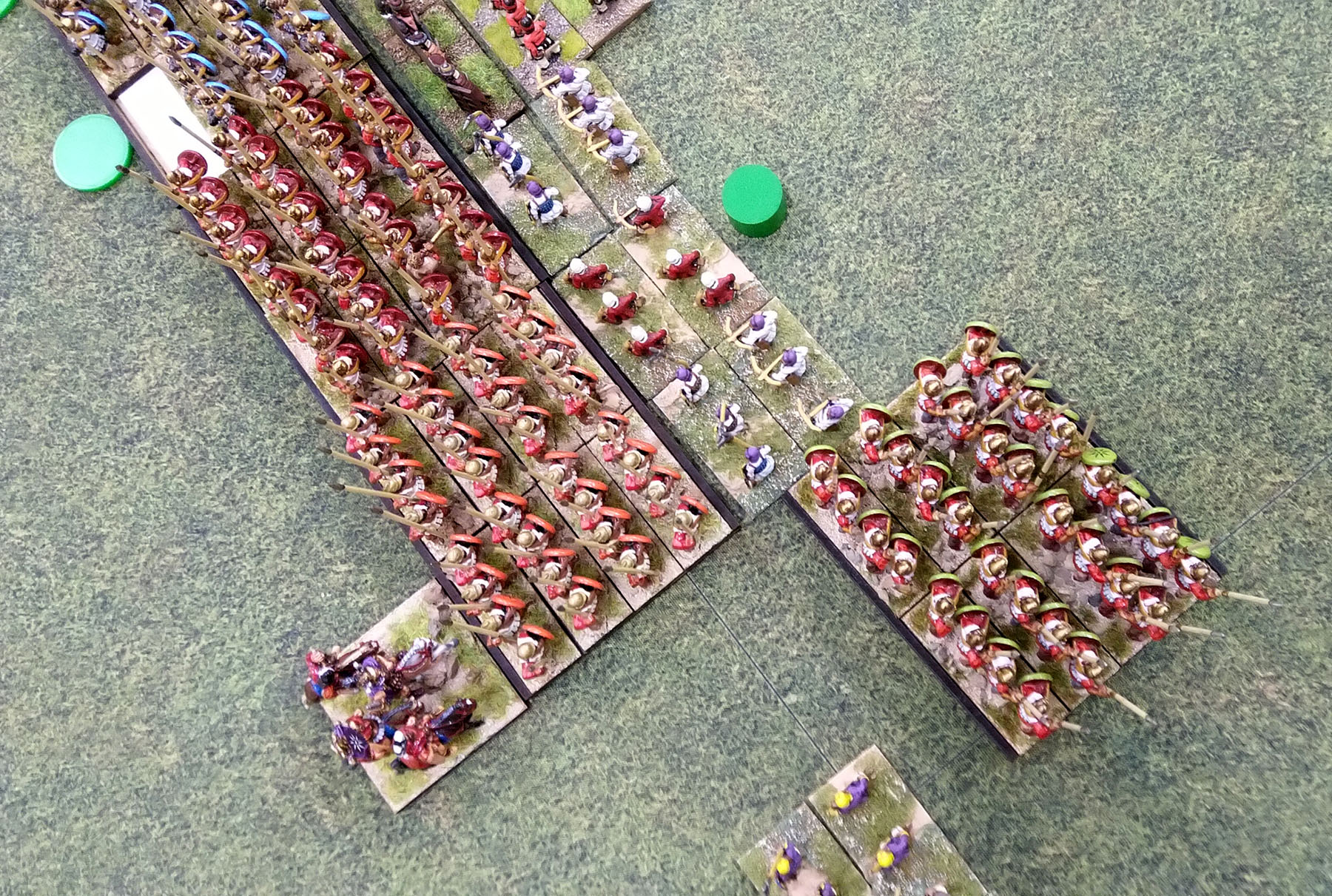 The pike block on the right (pale green shields) broke its frontal opponents and was left in side edge contact with an enemy battlegroup. My questions are:
(1) How many fight in overlap?
(2) What can the pikes do when it's their turn? Can they turn 90 degrees to face (and fight) the enemy? Do they have to conform in some way?