Empires Apart Dev Diary - The goal of the game
Posted: Tue Mar 13, 2018 11:10 am
In our previous dev diaries we focused on the different available
game modes
, as well as the
design behind the UI
. Today we are going to cover a number of different subjects, but all have something in common: why we decided to make
Empires Apart
.
It's no secret that we drew heavy inspiration from games that marked our childhood: Age of Empires, Empire Earth, and others. We wanted to bring back that feeling, the familiar atmosphere of games we loved, but also add our own touch, as well as modernize the formula, bring it to 2018's standards. Empires Apart is, basically, the game we wanted to play.
Classic Gameplay with a Unique Twist
With Empires Apart we wanted to have fast, immediate and streamlined gameplay. It has always been our number one objective. When sitting down and starting Empires Apart for the first time everything should be familiar and immediate, easy to pick up, and every Empires Apart game should be a ride, an adrenaline rush, and it should always stay fresh and innovative.
We thought of how we could accomplish this.
Unique Civilizations
First off, we thought that
each playable civilization should be completely unique.
Not only all of them have a completely different unit roster, architecture, technological tree, but they also get
unique mechanics
.
When modelling our playable civilizations we knew we wanted to be faithful to real history, the type of history that is sculpted in our collective imaginery, as if told around a campfire. What was important to us was to deliver the right mood. Each unit and building was named in their respective civilization's medieval language. The same approach to history is shown in the unique mechanics.
For instance, the Mongols are one of the six playable civilizations in Empires Apart and they are completely nomadic. All their buildings are built by the
Qara'utai Tergen
, a special Settler unit that you can recruit in your Town Center. Depending on the size of the building, you might need one or more Settlers. At any point you can decide to unpack everything, dismantle the building, get your Settlers back and simply build something else, elsewhere, at no cost. This, alongside the fact that all Mongol units are on horseback gives the Mongols extreme mobility.
Or what to say of the Aztecs, whose units don't evolve through technology, but rather through combat experience? They are also the only faction which can capture prisoners… and sacrifice them, in order to obtain bonuses and recruit Heroes.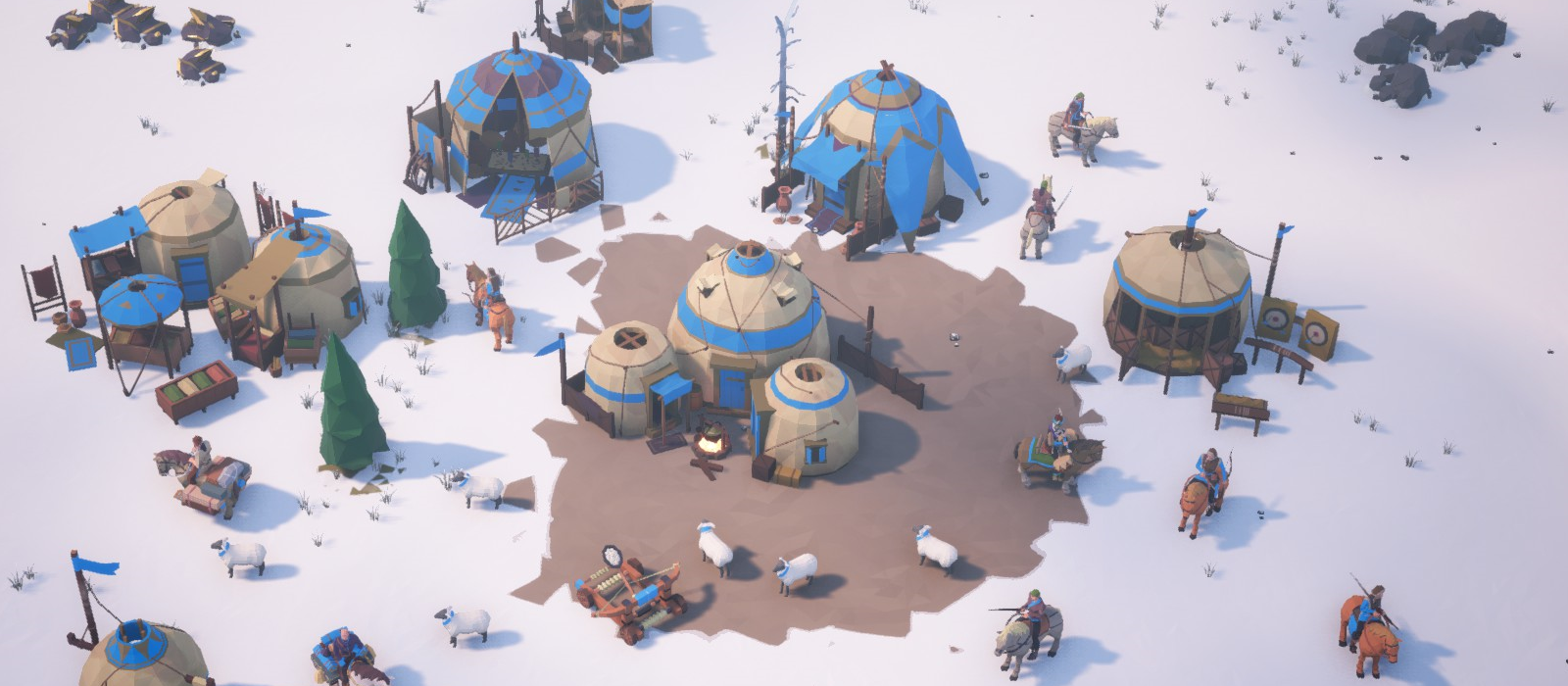 The Mongols are fast and strike hard where you least expect it.
Heroes

Which brings us to
Heroes
. The introduction of Heroes with special skills (both active and passive) affects gameplay greatly. The clever use of a skill can really change the outcome of a battle. When modelling heroes we once again tried be faithful to the spirit of history.
For instance, Belisarius was known for his guile and his stratagems: he was a true master of deception on the battlefield. In the game this is translated to him having a special skill which will summon a number of Varangian soldiers that you can control. They don't actually deal any damage, nor can be harmed. They will just disappear after a few seconds. But that might be enough to deceive your enemies and keep them busy fighting imaginary Varangian troops while your real army hits elsewhere.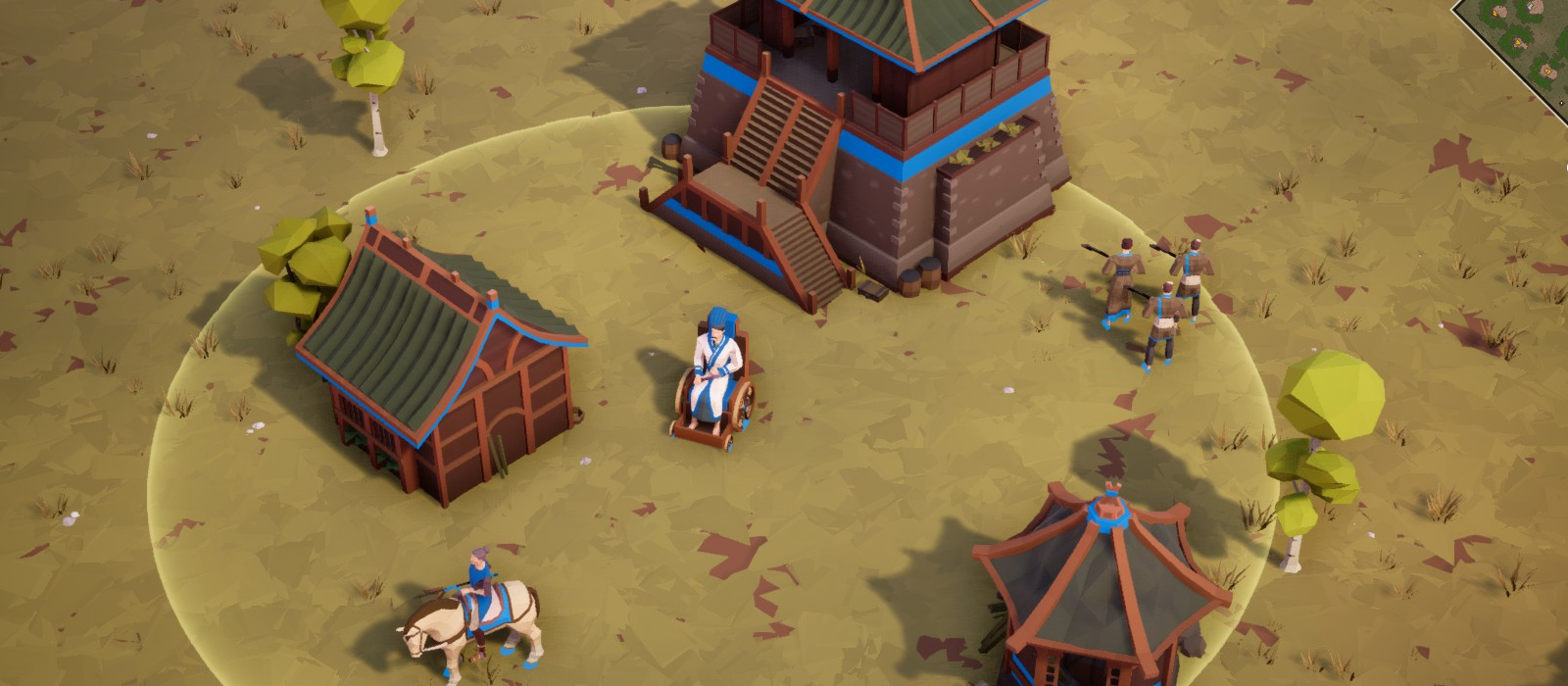 Under the vigil eye of Zhuge Liang the Chinese Overseers double their efforts.
Day and Night
There is a Day and Night cycle in Empires Apart! At night, your visibility will be reduced, alongside your field of view. You can use this to your advantage by arranging deadly ambushes: when your enemies spot you, it'll be too late for them.
The Day / Night cycle becomes doubly important in Survival mode, as mentioned in a previous Dev diary. By Day you will be building and preparing, and by Night you will be swarmed by enemies coming from unexpected directions. Can you survive until the next dawn?
Competitive Multiplayer
It's no mystery that we wanted to make a game suitable for online play.
Being competitive players ourselves and having collected the feedback from hundreds of RTS competitive players we knew what we wanted to implement in Empires Apart. In order to have a modern online experience we needed
Ranked matchmaking
,
functional lobbies
, a
Spectator mode
, a
Leaderboard
and
Seasons
.
We have big plans to kickstart the competitive nature of Empires Apart, but we've written enough for today. Expect further news on this soon!
Furthermore, we're going to stream the Aztecs faction in an exclusive preview this Thursday at 8 pm GMT on our
Twitch channel
! Don't miss it!