I wish me a way to port, scenarios, campaigns & units from PzCrps 1 ...
Scenarios & Campaigns:
When using PzCrps 2 the same floor tiles as in PzCrps 1 and a "3D map editor" queries these 3D equivalents from a database, then it should still be possible to use the PzCrps1 map files to position the right tiles. As a result, was then transferred a PzCrps1 map in PzCrps 2!
2D-Units:
It is predefined, a 3D object with a "canvas" that is filled automatically by the game. The data source to fill correctly the canvas could be the well-known e-file from PzCrps1 ... The (modded) 2D unit icons from PzCrps1 are imported into PzCrps2 and then placed on the canvas.
To imagine what I mean, I show a simple example: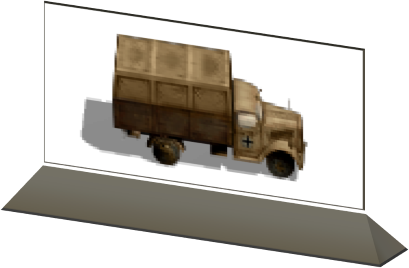 Perhaps it can be portrayed in the game, in correct perspective, even without a framework.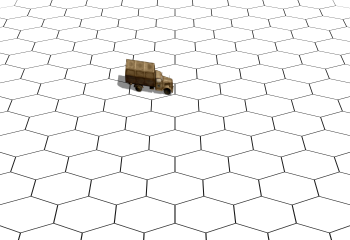 Countless unit icons were created by fans and are not just a replacement of the original unit icons, but they are usually a powerful extension in the e-file. These unofficial extensions can not be considered from the official side. Therefore, this would be a wonderful solution that can also soothe the 3D skeptics because 2D content finds its way into the third dimension.
Conclusion:
1. A large part of the already created graphics / units remain valid in the second part - they are simply ported and are immediately available!
2. This idea comes against the modding community very much, which has been specializing in 2D technology.
3. It is implementable relatively well and cheap ...