Stimovsky (Campanian) 50% vs ZygfrydDeLowe (Bruttian) 12%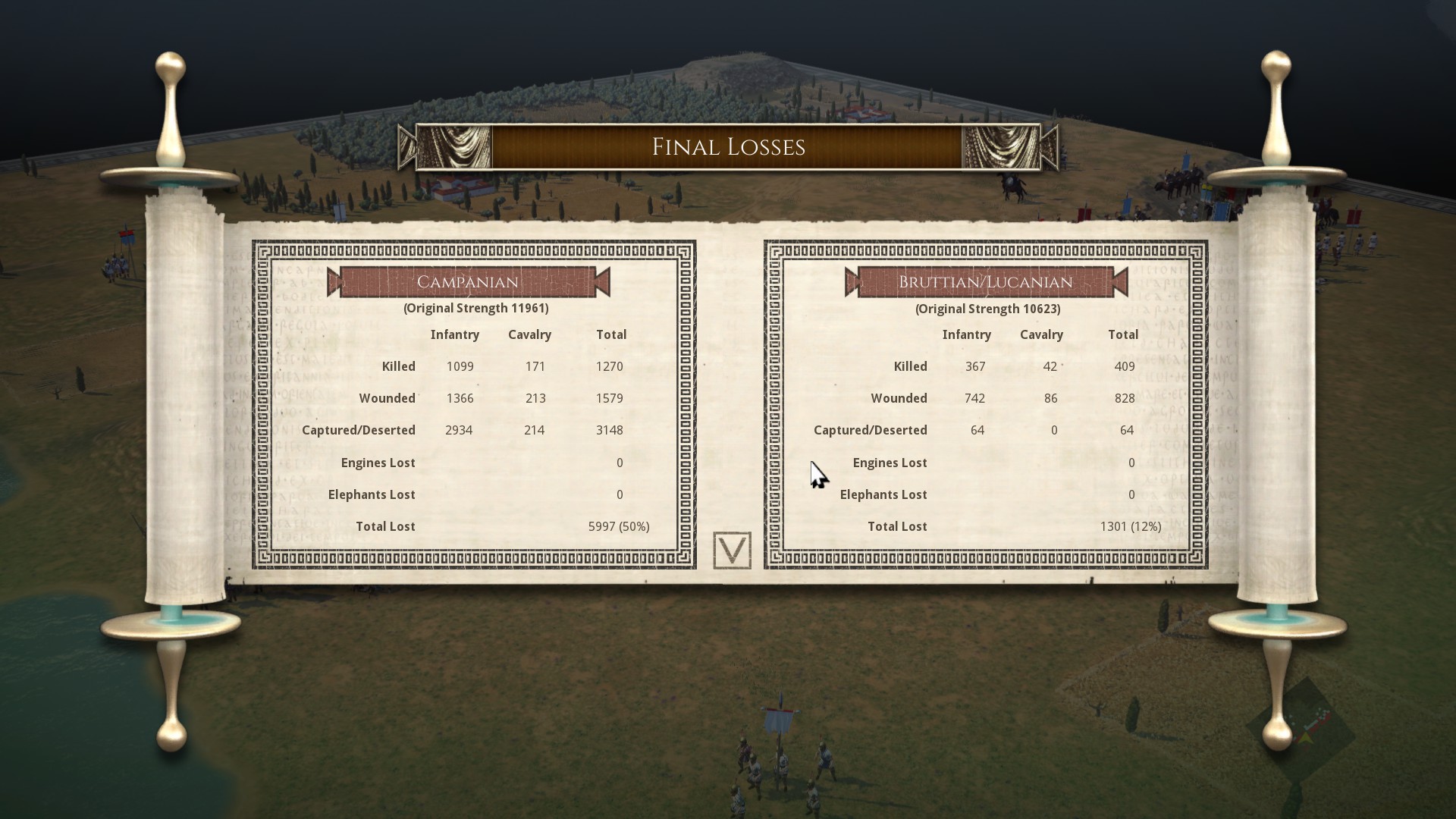 While our centres engaged in a game-long staring contest (Stimovsky positioned his infantry on a high hill), Bruttian infantry proved to be successful on one of the flanks and drove away opposing Campanian force.
The fight on the opposing flank started to late to have any impact on the outcome of the battle.
Thank you for the game.