We are very pleased to release the first army in our 15mm "Late 16th Century" range -- the Spanish. This was the period that saw the mighty tercio at its apex, with Spain at war in the Netherlands, attempting invasion of England, intervening in the French civil war, and sending troops to aid the Irish.
Armoured pikemen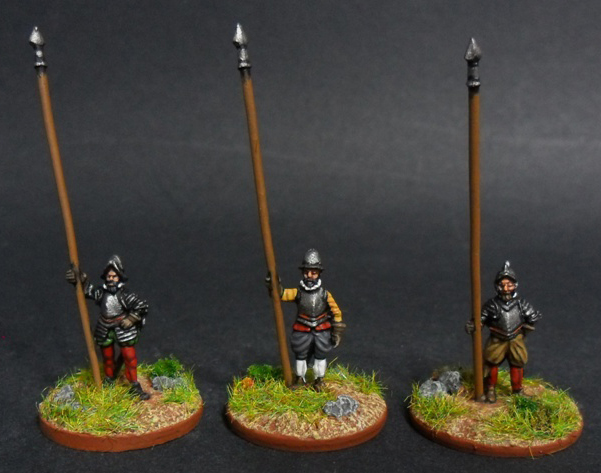 "Pica seca" (unarmoured pikemen)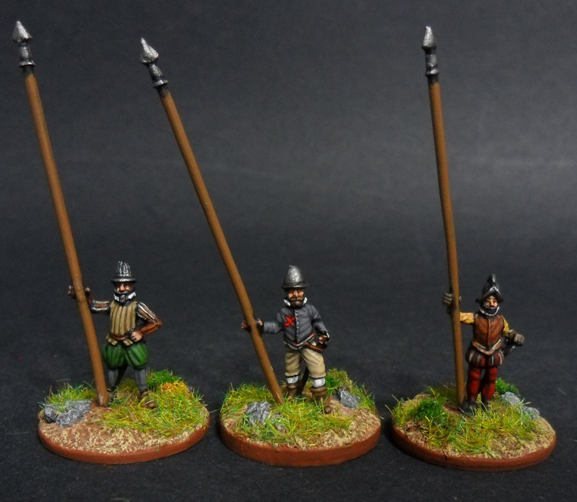 Arquebusiers
Musketeers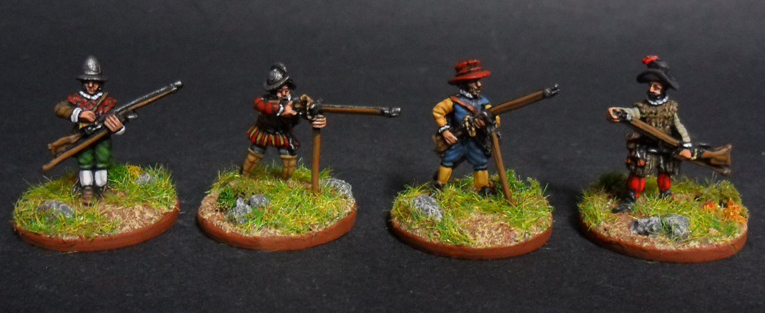 Infantry command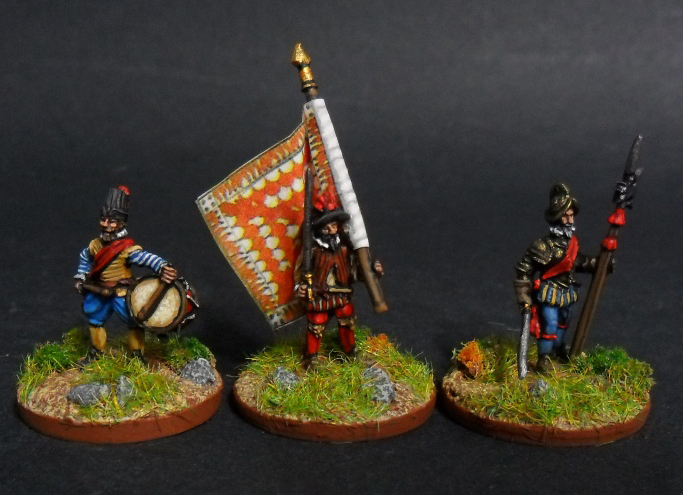 Corazas (heavily armoured pistoliers)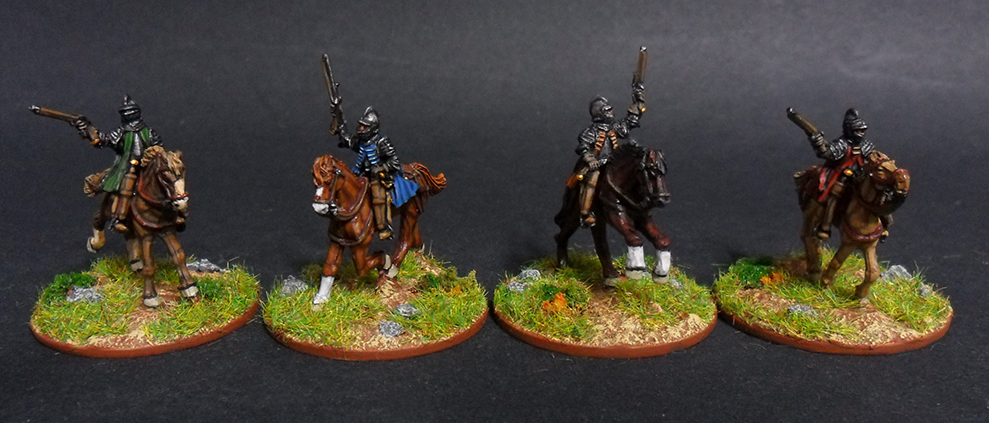 Lancers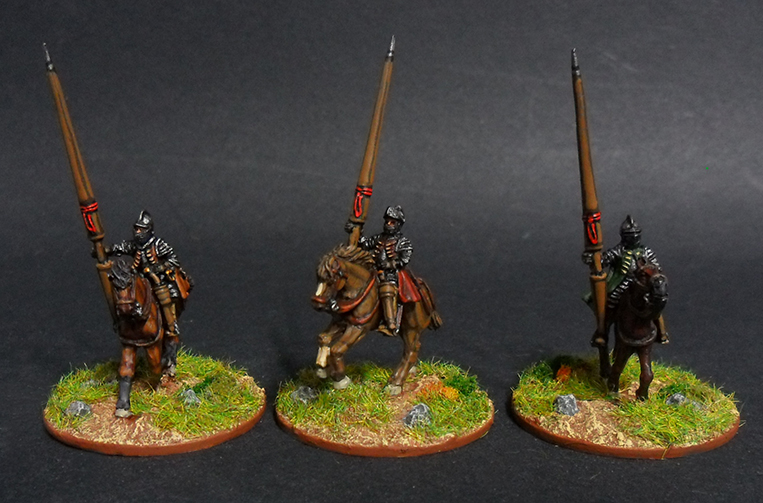 Armoured mounted arquebusiers
Unarmoured mounted arquebusiers
Heavy cavalry command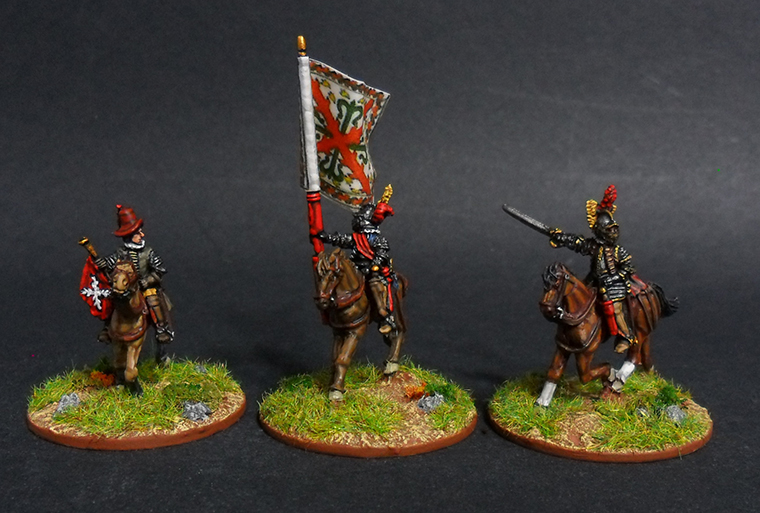 Light cavalry command
High command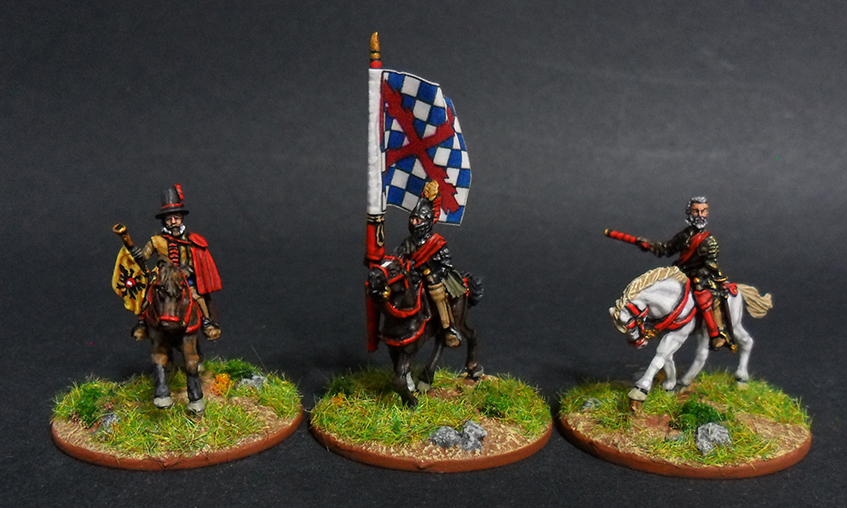 Artillery is coming soon. The "herreruelos" were actually German Reiters, and they are available now as well, but they haven't been painted up for display yet. All mounted codes can choose the simpler horse furniture or the fancier version with long rump straps.
Available now:
http://khurasanminiatures.tripod.com/la ... ntury.html