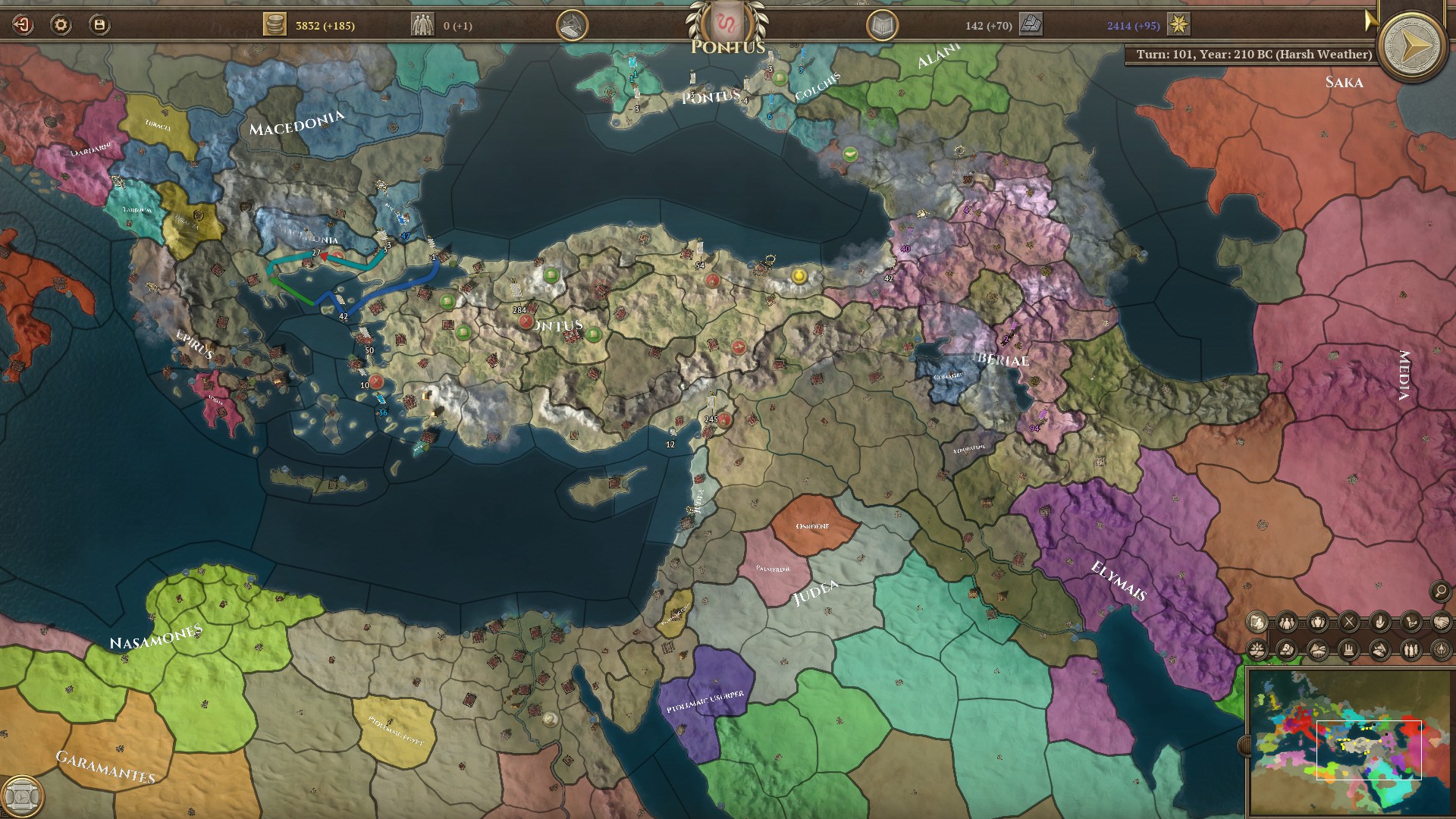 I apologize for my poor english, is not my native language.
In my Pontus campaign , the Antigonus empire was the biggest power in the world. It was in war with many and was defeating all of them. Egypt and Greece was conquered by them, so i decide that the only way i could get sucess on my campaign was to attack them. With this started a long and bloody war against them , and i must say the game was quite challenging and interesting but suddenly in the last turn one rebel army conquered their capital in Egypt and now suddenly the Antigonus Empire is gone and now i am surrounded by many rebel provinces. And so now the game become to easy and i lost my interest
Why the biggest empire vanished in one turn? Wouldn't be a lot interest if they kept some regions , and other regions revolted and started new nations ?
By the way i want to add , that before the war i made alliance with Iberia and i improve my relations with them to above 50. This way they joined my war against Antigonus, however they never attacked them. At first i thought the reason was they were busy fighting Armenia, but after Armenia was destroyed they still refuse to take arms against the Antigonus. Strange.
Could the devs improve this situation and make some nations reborn or make new factions appear when a a big empire is destroyed? Thank you.