It has been an amazing 2016, and it ended in an amazing way: with a huge sale on most of our catalog!
If you missed it, you're still in time to take advantage of the huge discounts we're offering.
The Holiday Sale will end this weekend
- if you're of a mind to get challenging strategy games and save money,
hurry up!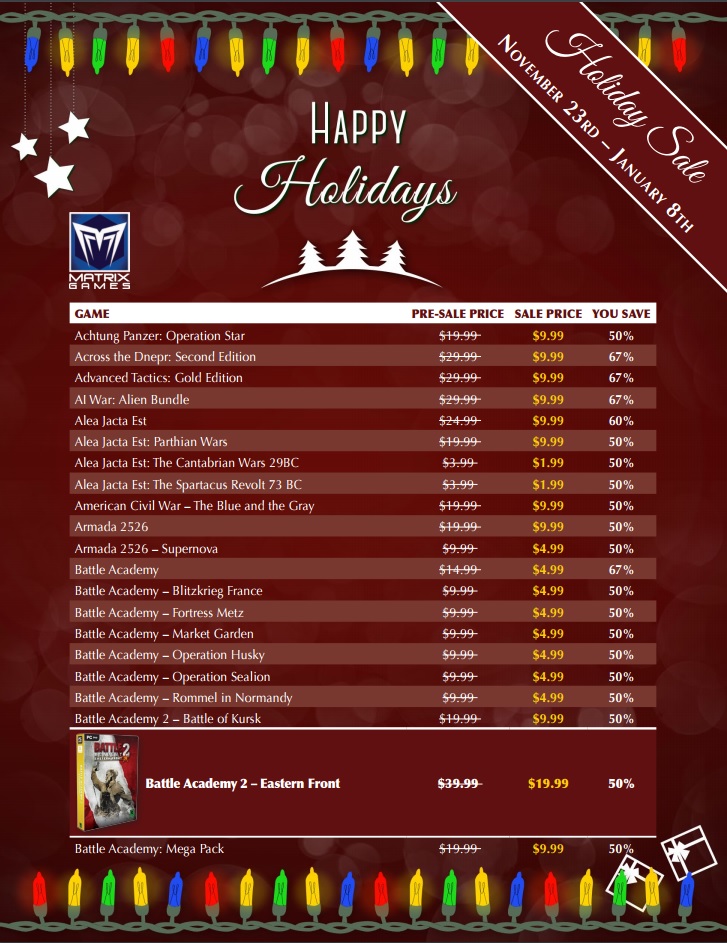 And happy new year!