Order of Battle: Kriegsmarine - Don't miss the Twitch!
Posted:
Thu Mar 09, 2017 12:53 pm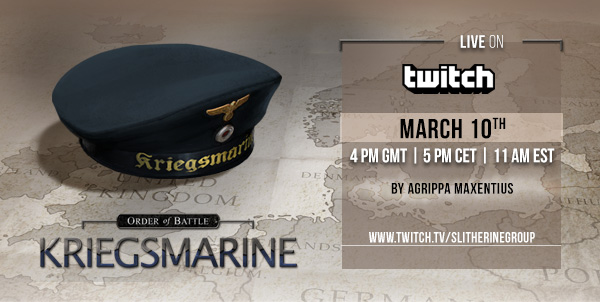 Don't miss an amazing Twitch Stream tomorrow, on Friday March 10th, at 5 pm CET / 4 pm GMT / 11 am EST!
We'll be showing the upcoming DLC for Order of Battle,
Kriegsmarine
!
Live only at
https://www.twitch.tv/slitherinegroup