As you may know, on
December 20th
we are going to close our offices for the Christmas break.
But we are not intending to let you go without a proper celebration of a fantastic year. Join us on
Thursday 19th
, exclusively on our
Twitch Channel
, for the last live event of the year.
Brace yourselves for an entire day of live streams, informal chats, announcements, countdowns and insights on the gaming industry.
Tune in from 1
0 AM GMT – 5 AM EST – 2 AM PST
and remember to bring some food supply. It will be a long day.
Of course, because it's a festive season we are also planning
giveaways
and special first looks to unannounced projects.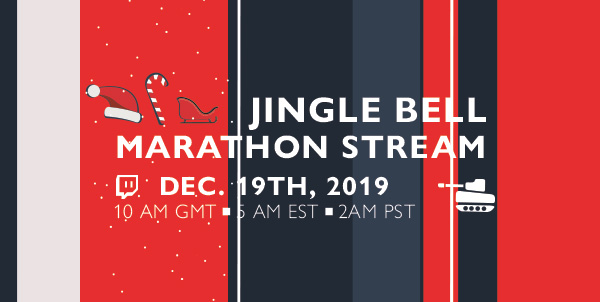 Schedule (in GMT):
10:00
LIVE 1: "A look back at this year"
10:30
Game STREAM 1
12:30
LIVE 2: "Be our guest"
13:00
Game STREAM 2
15:00
LIVE 3: "The world of wargames"
15:30
Game STREAM 3
17:00
LIVE 4: "A look into the future"
17:30
Game STREAM 4
More details about the schedule will follow shortly