Turn 49. April 18, 1942.
I will start this turn with the Med. In last Allies turn, attack to Tobruk commenced. Brits have brought 2 tacs units to the Med, that alone, halved an Italian garrison with bombings. Corps defending Tobruk was bombed either for much less damage: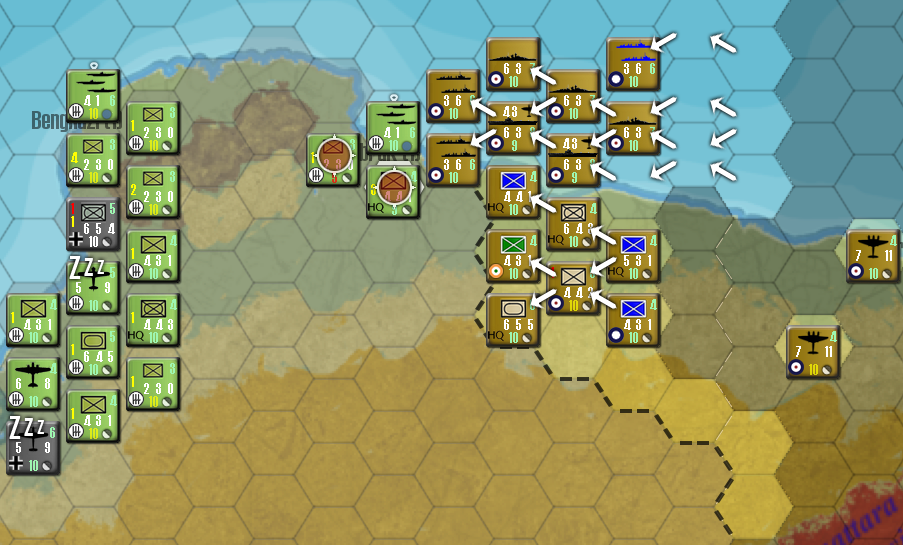 Eastern front. Only Finnish remain active, attacking some Soviet units.
All Kriegsmarine surface units are already in France.