Hi all.
Well I thought I´d show off my later Hungarian army now that Eternal Empire i in the pipeline. I painted this army using my old DBA armies as a basis. This period i my all time favorite and I´ve got a Ottoman army which I´ll show you in a couple of days and I´ve already planned a couple of more armies
from this supplement. My regular opponents here in Sweden (Fredrik and Fulgrim here at the forum) are as hooked as I am!:roll:
I´m going to play this army in the first Swedish FOG open tournament (more info soon!!) this winter.
Anyway, Hope you like them and sorry for being a total newbie on the camera.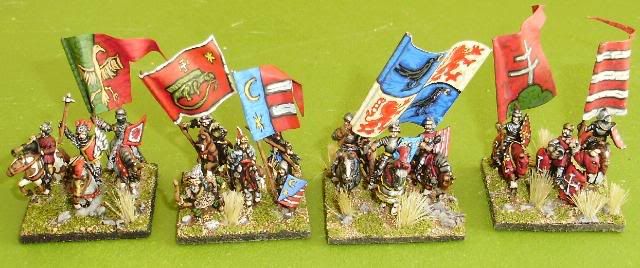 The Generals: Jan Domenik, Vlad Dracul II, Janós Hunyadi and Ulászló Wladislaw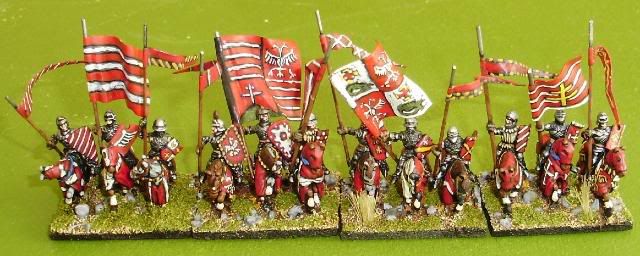 The Royal Baderium.

The Nobles
Mercenary men-at-arms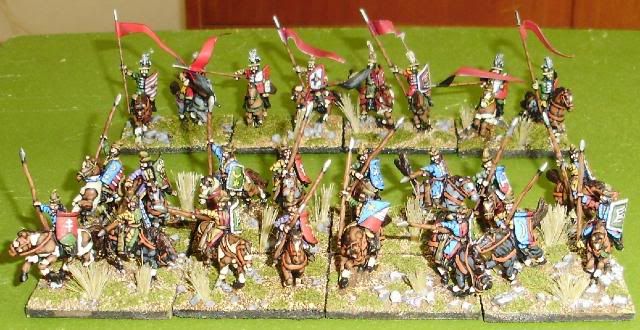 Szeklers and Serbian Hussars

Horse archers


Battlewagons

Armati and clipeati with supporting archers

Joggaby archers
Handgunners and crossbowmen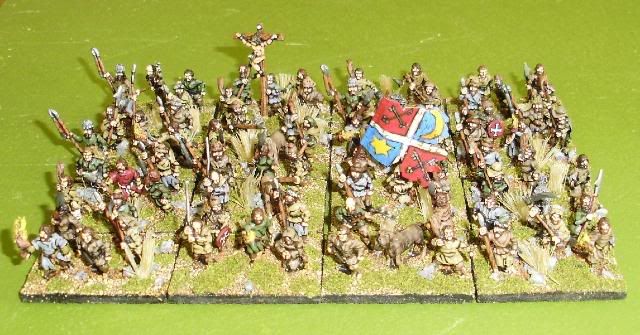 Transylvanian pesants. Many thanks to my best mate Michael(
http://www.metrobloggen.se/dalauppror
) for helping me paint these.. I don´t know if I´d finished them by myself.
Cohesion and Ambush markers.