Fantasy General II will soon be expanded with a second DLC: Empire Aflame will be released on
October 22nd.
Take command of the Imperial forces in a new branching story campaign.
Empire Aflame provides an intense story following the young Transmuter Moira in her rise to power while offering a wealth of map choices and completely different ways to play. Will you fight the new threat to Keldonia's very existence or join the Shadow forces and plunge the world into darkness forever?
Play as the Empire for the first time and experience a very different style of campaign with new faction rules and new mighty Heroes, Moira the Transmuter and Filos the General.
The units roster has been expanded, too: 5 new Frost Trolls and 5 different types of Shadow Creatures roam the land. New secondary heroes such as Szzlag the Devourer and Ocram, the Transmuter each with their own skill tree.
Wage battle in Winter in two brand new map themes: all of this, and more, can be found in Empire Aflame. If you want to take a look at the new screenshots and read all the new bits of content, check the
product page
.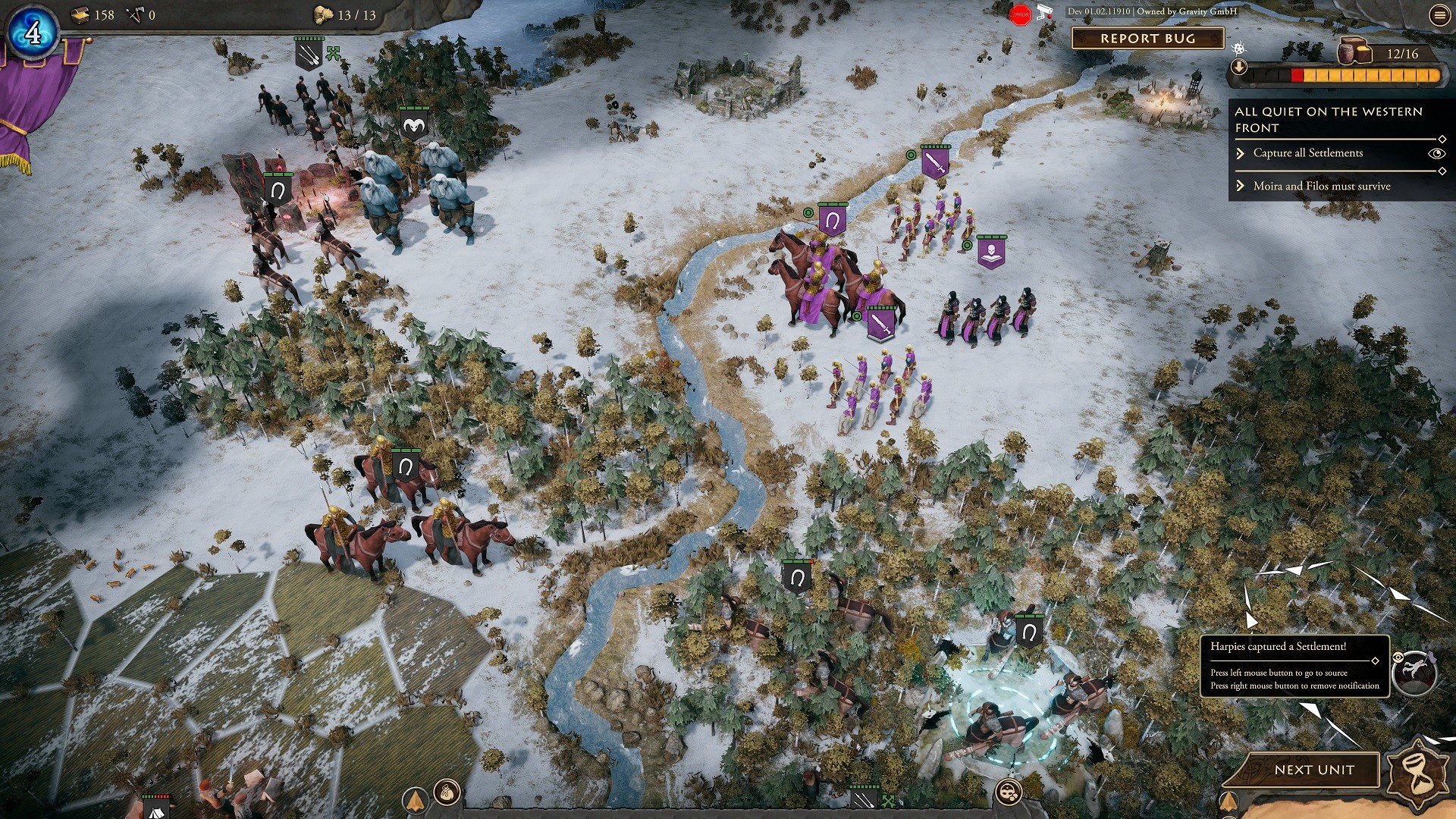 There is more. We are not neglecting our console players.
On the same day Empire Aflame will release alongside the first DLC, Onslaught, on both PlayStation 4 and Xbox One.
Stay tuned for more info. We can't wait to show you more.