Hi Folks!
After playing through Panzer Corps years ago, and also the content of Panzer Corps 2, I would like to try OOB.
Both games are similar, but very different in some ways.
Yesterday I played the first trainings mission.
My first question relates to the screenshot from the first training mission.I think this unit has just landed.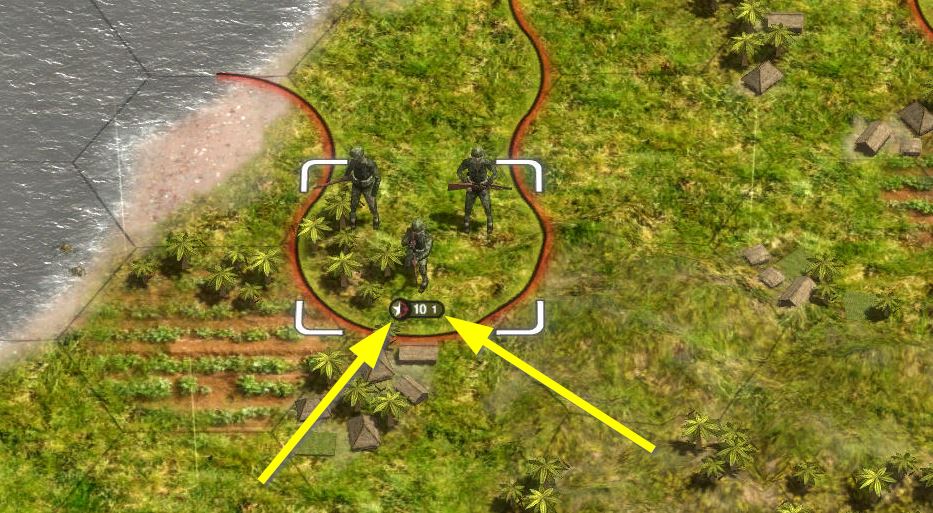 - What does the half star mean in the unit status? And what does the small 1 to the right of the strength indicator mean?
And my next two questions:
- Isn't it possible to undo a movement in OOB? I haven't found a button or a shortcut. That surprises me a lot, since the possibility actually exists in every strategy game.
- Is there a way to permanently deactivate the status window that appears before each new round? I don't have to be automatically informed of my objectives before each new round.
Many thanks in forward.