Rebajas de Invierno en Slitherine / Matrix Games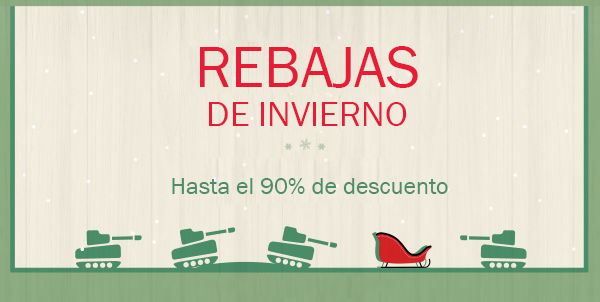 https://www.matrixgames.com/inventory/special
La Navidad se acerca y con ella, como todos los años, llegan las rebajas de invierno de Slitherine y Matrix Games.
La gran mayoría de nuestro extenso catálogo está ahora lleno de suculentos descuentos de hasta el 90%.
Field of Glory 2
- 60% de descuento
Fantasy General II
- 40% de descuento
Panzer Corps 2
- 25% de descuento
Order of Battle
- 60% de descuento en todos los DLCs
Battlestar Galactica Deadlock
– 65% de descuento
Hay muchísimos más. Comprueba todo el catálogo
aquí
.
Las rebajas durarán hasta el 10 de enero.