Matt and myself have decided to make an AAR of our game. Hopefully we can encourage newbie players and, in my case, get some much needed pointers from the veterans out there!
Here is a screenshot before the two armies make contact.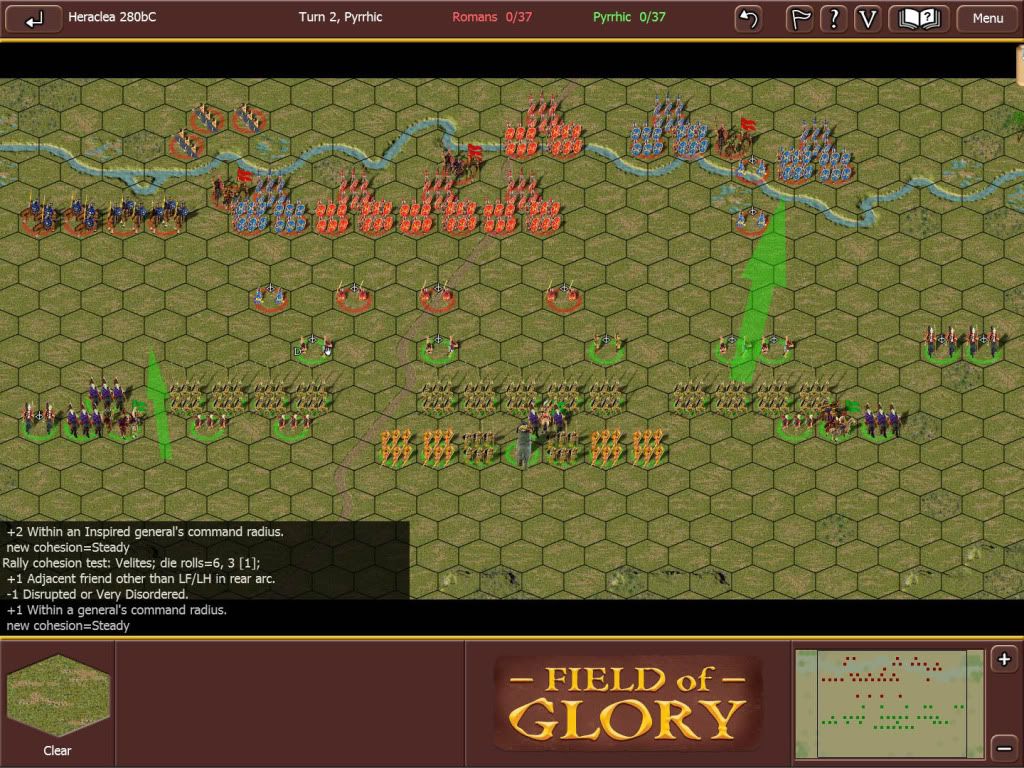 I've learned that the first step in any battle is to check out what's facing you. Drag your mouse over the enemy army's units and see their experience and equipment. This way you can find vulnerable spots or units that might be dangerous.
Next, it is always good to have a plan. Matt is a good player so I cannot hope he blunders. I'm going to have to make him make a mistake...without making one myself (not easy to do).
First off, I like my superior cavalry on my left wing. The quickest way to kill Roman legionaries is by using cavalry to attack them from the rear while they are pinned down by pikemen. Also, the blue legionaries are only average quality. They would make a nice target also. But the red legionaries are elite and superior. They will cut through my pikes pretty quickly if I get disordered.
Tentatively I am going to push my right wing forward against his blue legionaries. I will also move my left wing a little and see how he reacts. I want to keep my center out of harms way.
There, I'll see how Matt responds to this. With an army of pikes I am always afraid of juggling around too much and getting out of position.