I am playing a GS 3.0 game, hotseat, with the Spanish in the war as part of the Axis. The Western Allies have liberated Agradir and Casablanca, which apparently was not popular with the local population as Spanish partisans have risen up south of Casablanca...
See picture below I assume this is a minor bug...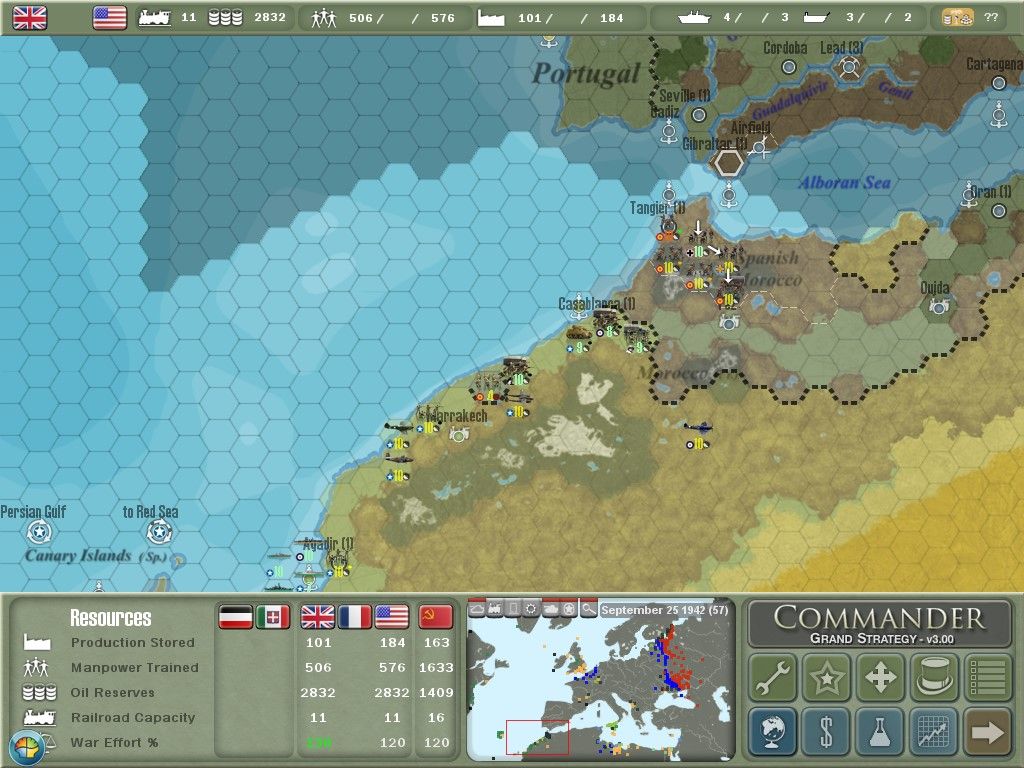 I have also seen a convoy get disoriented after attack by Axis subs and sail through Axis-controlled Gibraltar in this game. I can post the image from that if you would like to see it as well. I think you know about this bug already though so I haven't posted it.