Skirmish battle, I decided to use forces from Ajax's Army List in this one, and selected a 'Guards Hvy Tank Bn 1944/45' to duff up the German AI, to whom I gave a 'Kingtiger Pz Co'.
Here's the pre-game selection screen so I decide to take 4x IS-2 Stalins plus supporting infantry and an AA truck.
I don't know how many Ktigs the computer will give the AI but I'm not unduly concerned because I know that as the Attacker, I'll outnumber the AI defender by about 2 to 1.
The battle is representative of the Russian drive towards Germany in the winter of 44/45.

Below: there are 3 objectives on the map (blue circles), and I intend sweeping along the red arrow to capture each one in turn, what could possibly go wrong?
A Hummel appears and begins shelling my infantry....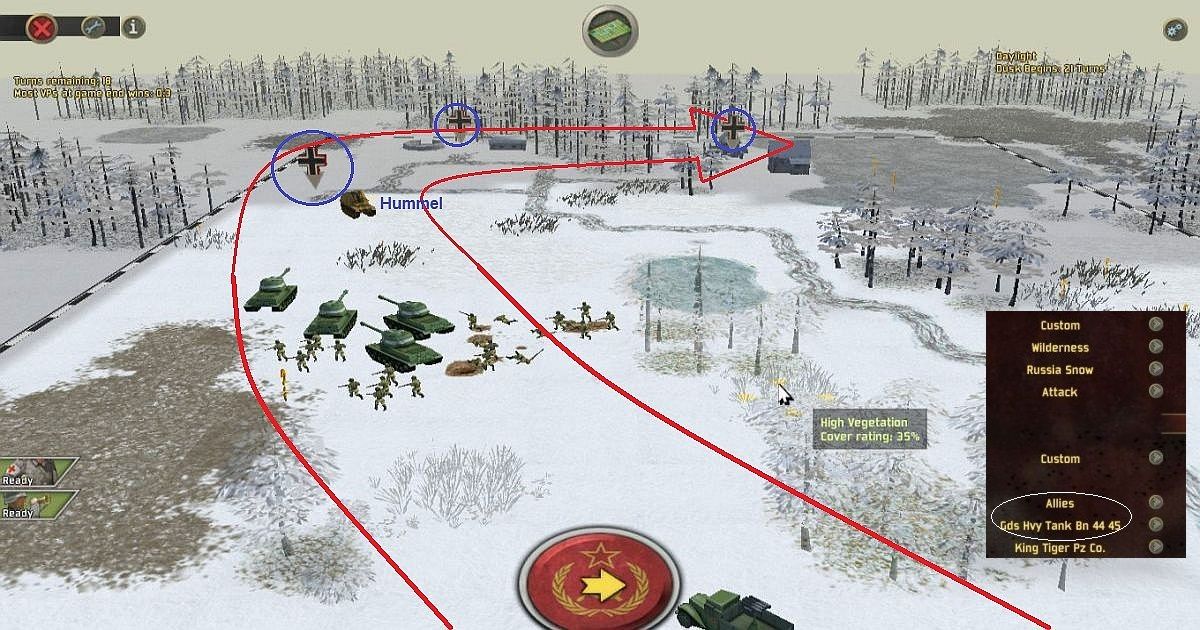 Below: but the Hummel is quickly blown away, he must have been "nutzen" to think he could face down 4 Stalins..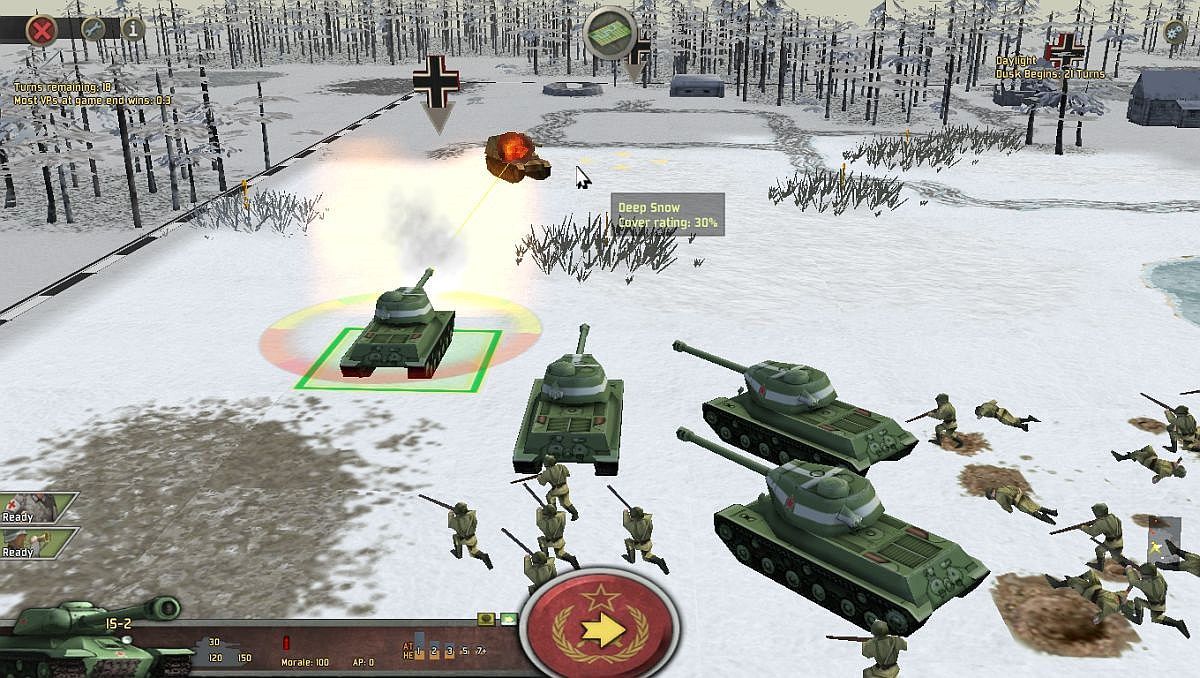 Below: I begin continuing my advance but 2x Kingtigers appear and begin exchanging head-on broadsides with my Stals.
Both sides stand their ground and get multiple hits and ricochets over the next few turns but the superior German gunnery swings the engagement their way, and I lose all my Stalins for the loss of no Kingtigers, so have to quit and go have a quiet lay down (sniffle)..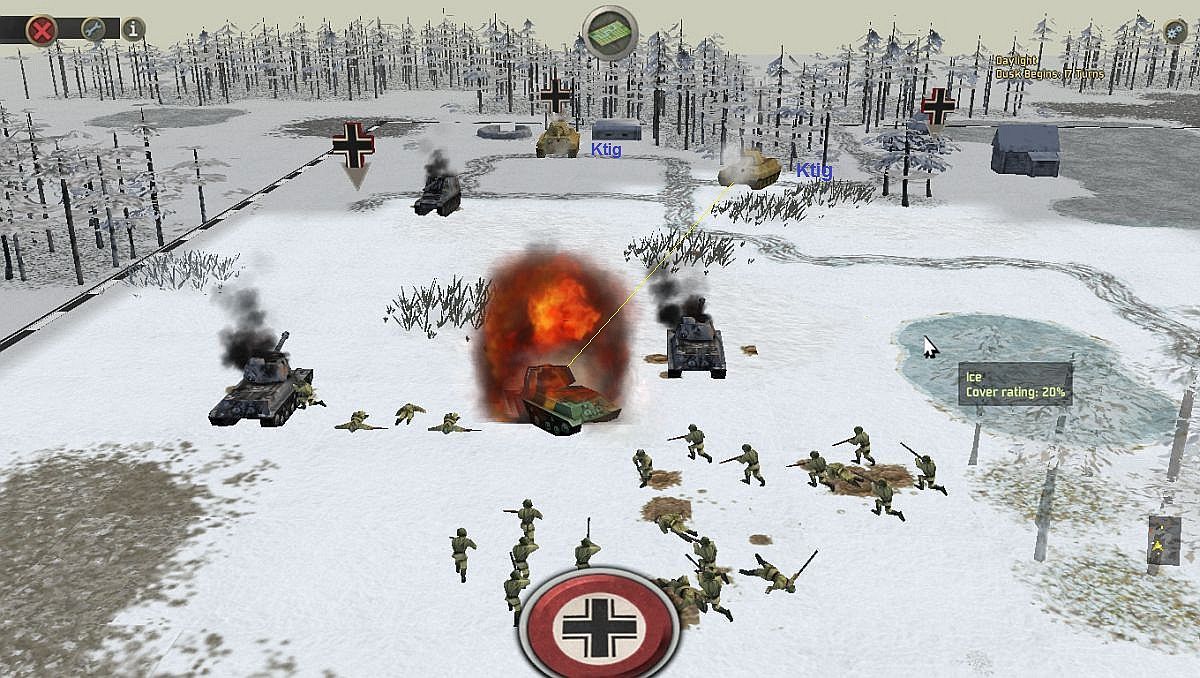 DEBRIEF- with hindsight I can see I lost this one at the purchase screen, I should have included a few fast-moving (and less expensive) T-34/85's to whizz around for shots into the Ktig's thinner side armour.
"Comrades, you will be pleased to hear that PoorOldSpike has been sent to a Siberian gulag"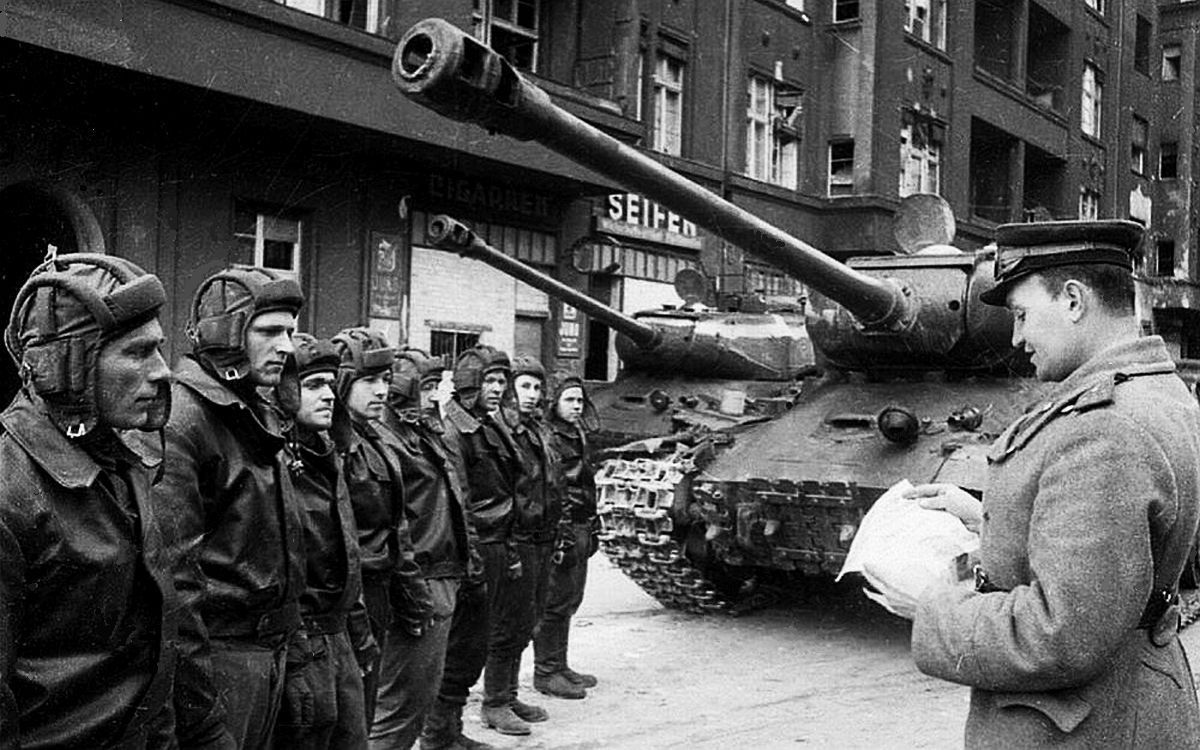 http://www.mission4today.com/index.php? ... orum&f=134