Ok Guys, - here are the draws:-
25mm
1. Simon LeRay Meyer vs Ray Boyles
2. Peter Simpson vs Dave Allen
3. Paul Kitcher vs Nigel Emson
4. Dene Green vs Bob Medcraft
5. Simon Green vs Kevin Johnson
15mm
1. Will Denham vs Paul Cummins
2. Izzy Stead vs Marc Roberts
3. Keith Spedding vs Adrian Steer
4. Alasdair Harley vs Stephen Stead
5. Inaki Iraizoz vs Don Avis
This year we will be the Gym in the first two rows with the number to the left indicating your table number (Will is on the top table!!! haha
). There is no need to refgister this year. Just turn up, grab a bacon or sausage sandwich, find your table and opponent and get playing - start time is 9.00am!
The gym plan is attached - the door shown is the Fire door - the entry door is at the top left!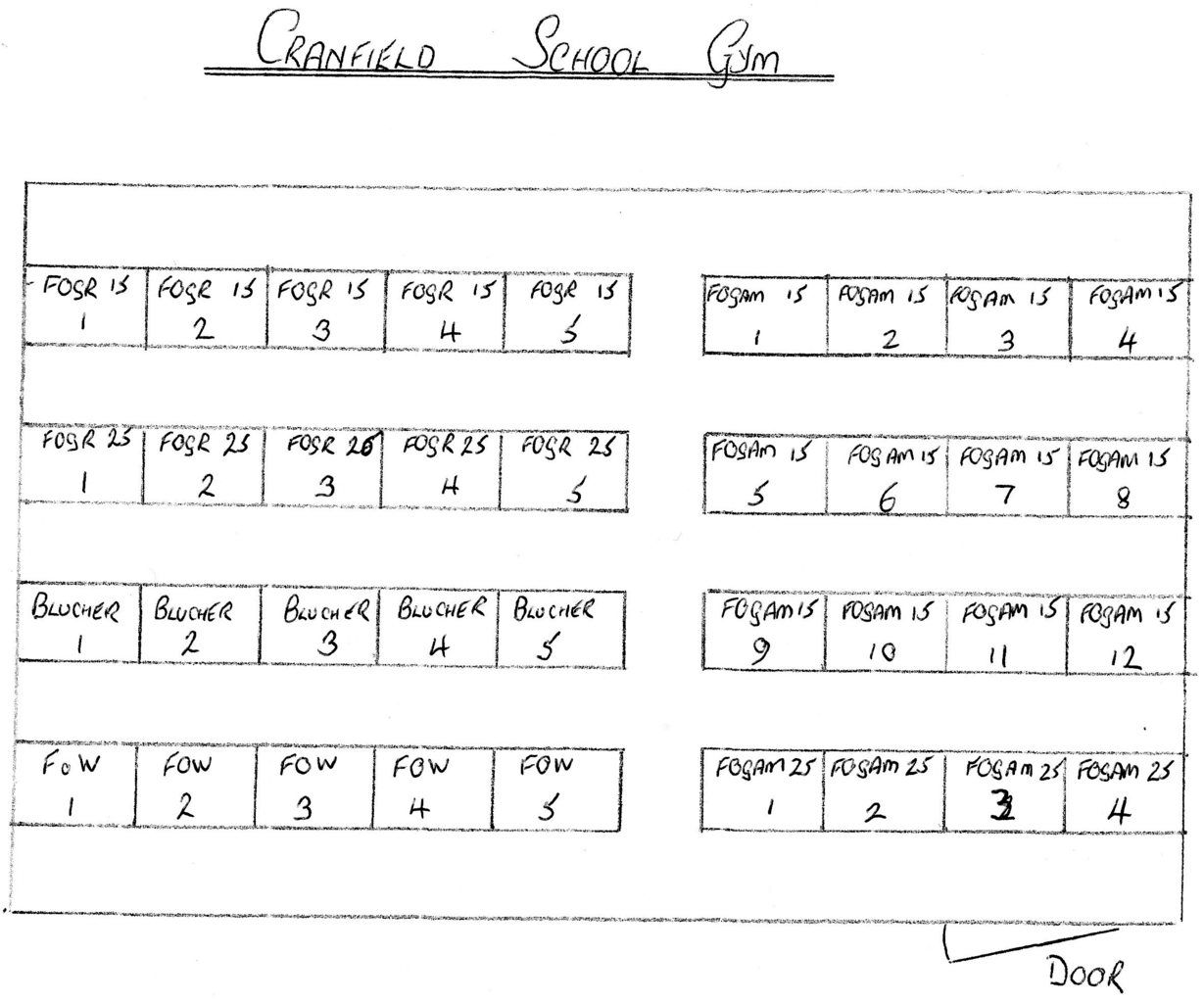 Safe journeys and see you Saturday - let the banter commence!
Don