You know those painting projects that seem never to die? They just drag on and on, staring at you and each time you start trying to move them along the sheer quantity of painting ends up crushing your will to continue?
Well, for me that was a big winged-Keil of Landsnechts in 28mm, bought for FoGR in a series of bring and buy used-figure bags – and then supplemented by a pack of Old Glory arquebusiers. The large and motley collection of different manufacturers had been based, undercoated and half-done … but, whilst at an event in Bristol I got chatting to the man from BIG about the hype around the new Games Workshop contrast paints.. and suddenly realised that the Landesknecht project might be a good way to test these supposedly magic high speed paints, on a colourful army that otherwise simply may never end up being finished.
so… here they are… 4 pots of paint (and a jar of ink for comparison) later !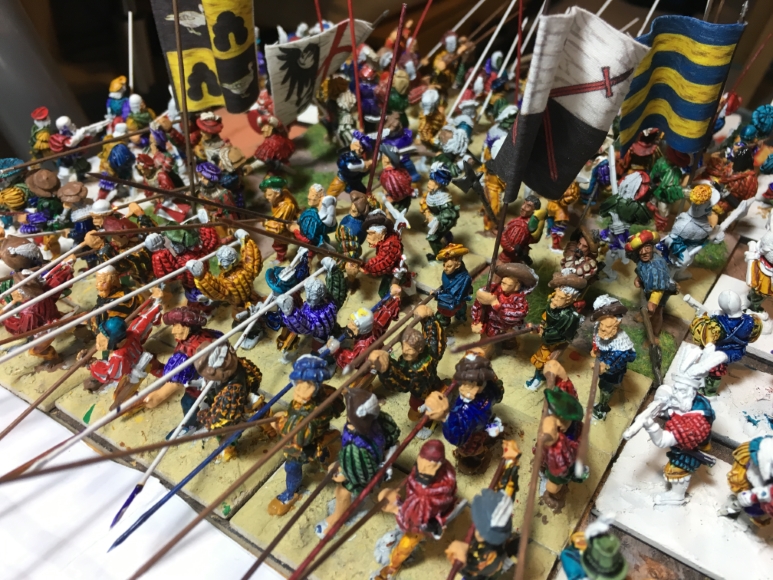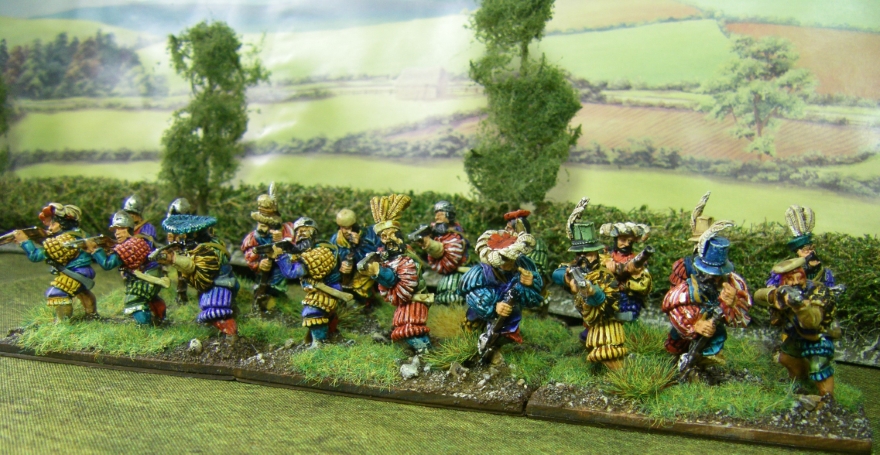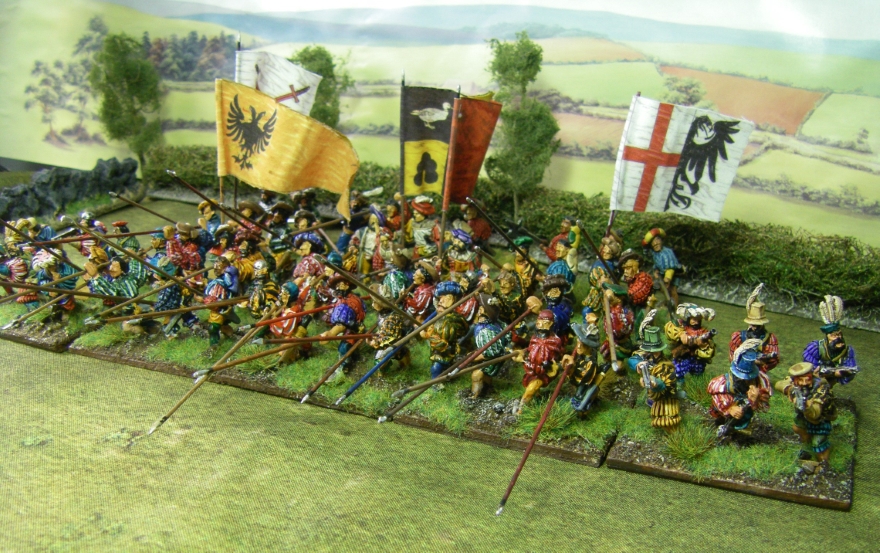 In enabling me to get this significant lump of figures (120-odd!) done quickly the GW contrast paints certainly lived up to their reputation for speed-painting. Perhaps they aren't as good as using real paints and a lot of time, but to 'splash and dash' to get stuff on table in an acceptable manner they did the job
The real benefit was the speed of application - far quicker than normal paint. I usually use an Army Painter varnish finish but these guys didn't really need it - indeed, with the pre-shaded way the Contrast paints work adding an Army Painter-style top layer may well have left they just a bit too dirty looking
Will they win any awards? No. Could I have painted them better given more time? Yes. Would I have painted them at all given how long it was taking to get them finished? Probably not. And, at the end of the day, that's the key advantage I see in these paints.
There are stacks more photos and details of the paints and stuff on by website here:
link