Had a game against Mad Dog Madigan today and the following situation came up.
IMPACT PHASE
My BG of 6 knights hit his BG of 4 cav. The knights had a frontage of 4 and the knights stepped forward at impact.
The knight on the right end of the line stepped forward and hit the second battle group of cav that were positioned to the right. Three knights
fought in impact against left BG , and 1 against right BG
What happens in melee? See photo 2 below for our solution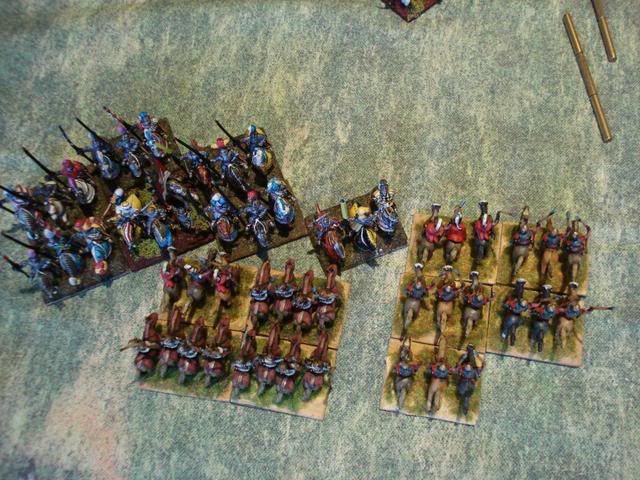 MELEE PHASE
The knights conformed to one battle group because it couldn't conform to two and stay together.
Neither of us were happy that we had got this right!!
We wanted to keep the game moving so decided to consult the forum after the game.
Oh, and yes that is a second BG of knights lurking. The Knights stove in his right flank and it was ugly from there on in.
Ray