From yesterday release I've found 3 more bugs:
1)Pioneer Venus orbiter wrong icon at research summary (icon from Venus multiprobe)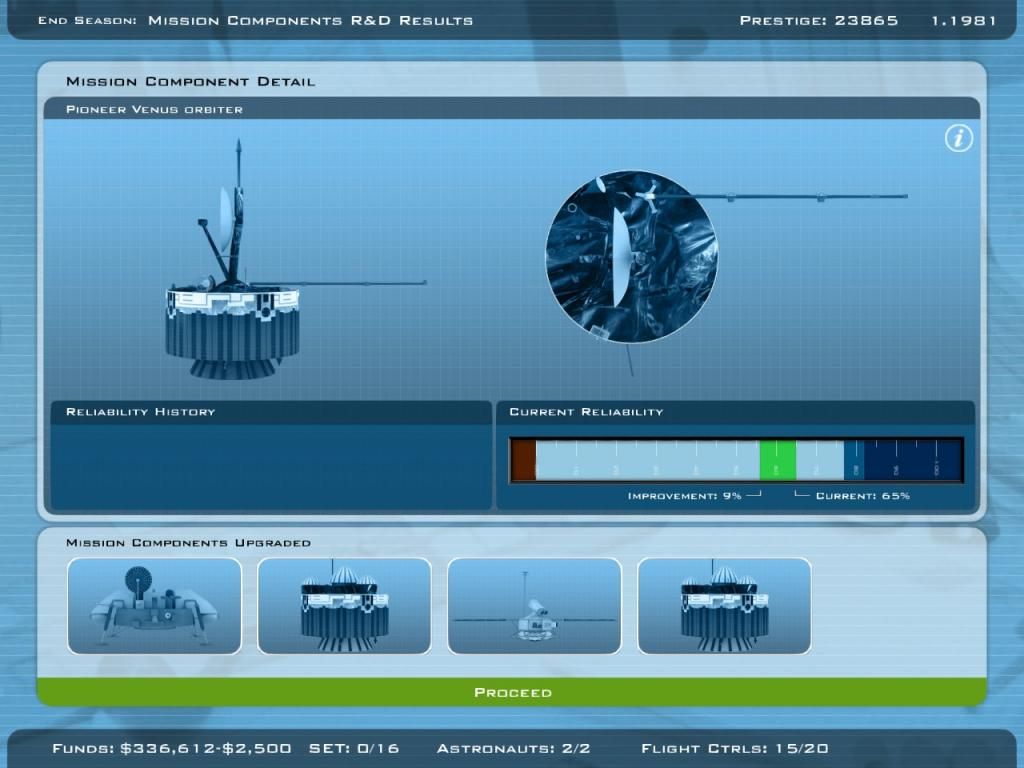 2)Thru out the game many info's don't fit the pop-up window like here :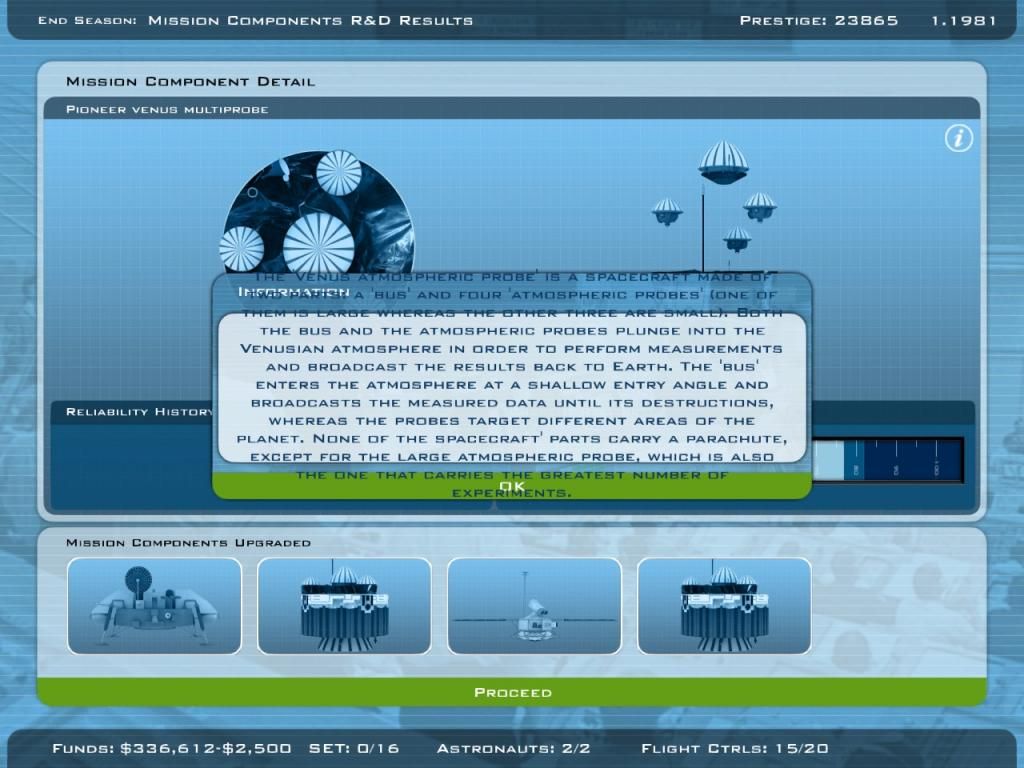 3)And lastly the most annoying bug: When there are several multi season missions in place then only the first plays out and then the screen looks like in screenshot below. Only thing you can do is to press "proceed" from the GSA Bulletin which blocks your possibility to carry out other multi season missions (in this situation 1st mission is Jupiter 20season's mission, 2nd mission is 6 Season solar mission and 3rd mission is biosatellite a duration and only the Jupiter is carried on.) also I'm attaching an auto save.