I'm working on an Axis-side defensive senario in which I use mines. Problem is that they are not working correctly - see screenshot below. First, infantry avoids them and tries to find a way around the minefields. As turn follows turn, they don't care anymore and enter the minefields without further ado. Vehicles too. They suffer no casualities.
This issue was reported first when the Kursk campaign was released:
http://www.slitherine.com/forum/viewtop ... es#p541487
I haven't played the Soviet Kursk campaign yet; is it fixed?
Which script is necessary for full-functional minefields?
Thanks in advance!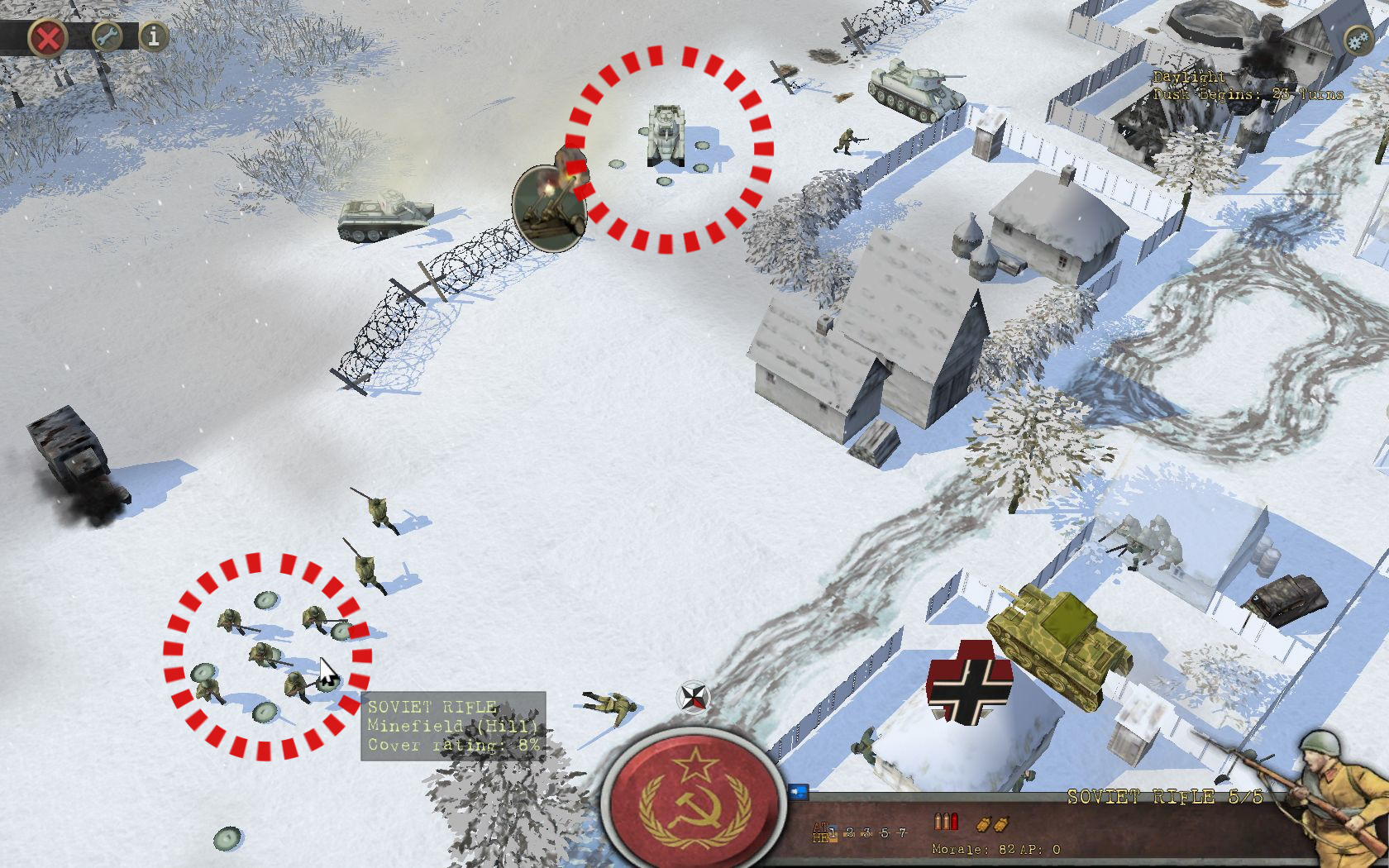 [/quote]