Moderators: Slitherine Core, BA Moderators
---
---
---
---
---
---
---
thanks as always for the work and share
---
Lieutenant Colonel - Elite Panther D

Posts: 1355
Joined: Sun Aug 08, 2010 6:06 pm
Location: Plymouth, England
Haha, a great scenario, I just played
Aittojoki
and the russkis were as thick as fleas in there and it was great fun clearing them out house by house, the Finnish Sissi troops are like supermen..
I got an 'Objective Completed' message so I suppose I must have won even though I lost 2 of my Sissis.
A couple of questions-
1- Are the Sissis classed as "scouts" and can they see 2 hexes into cover terrain like ordinary scouts?
2- Also, what are the 'Silent Assault' and 'Infiltrate' orders? I've never seen those orders in BA2 before. What do they do?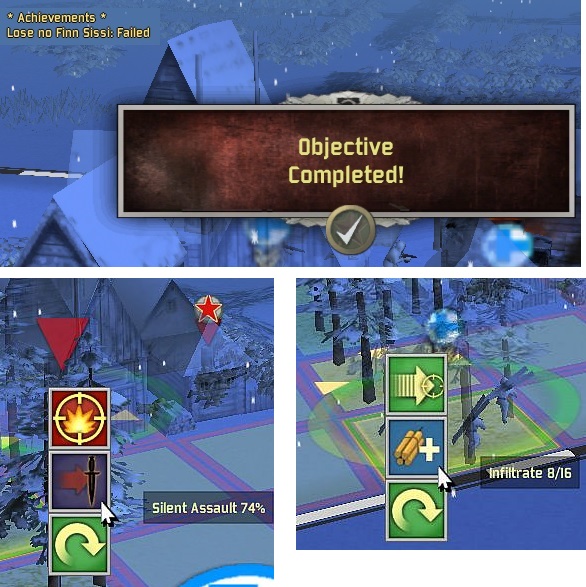 Tanks were invented to make war more fun
---
If you played operation Sealion from BA, they were used in the two raid missions of the game, and IIRC they make it so that the A.I doesn't respond to your assault or movement. I will have to test it in BA again to make sure.
---
You're right! and Sissi have scout ability.
The white death.
---
Yep, they were from the "Operation Sealion" campaign of Battle Academy 1. I don't remember the specific missions, but it was like a raid by British stay behind commandos on a German occupied airfield.
---