The enemy's first line of defense is revealed.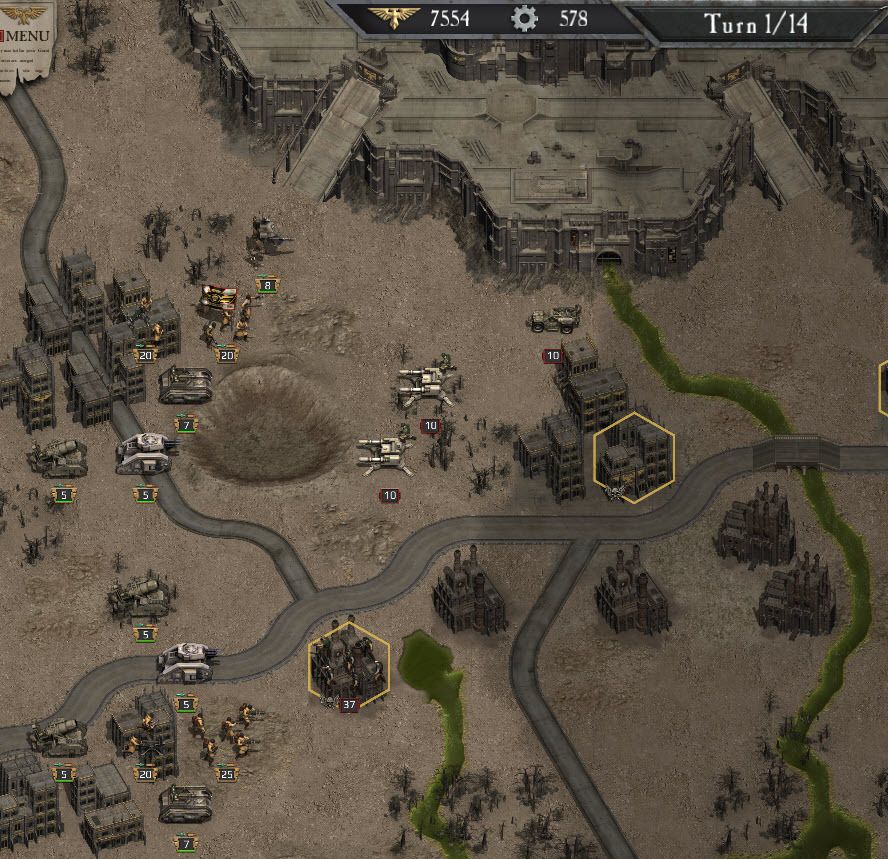 Nothing major; I'll use my lovely Bombards first, followed by Inf assaults. I immediately get some love from my mortar: the Command unit spots a Tauros hiding by the river - the mortar one-shots it to the Warp.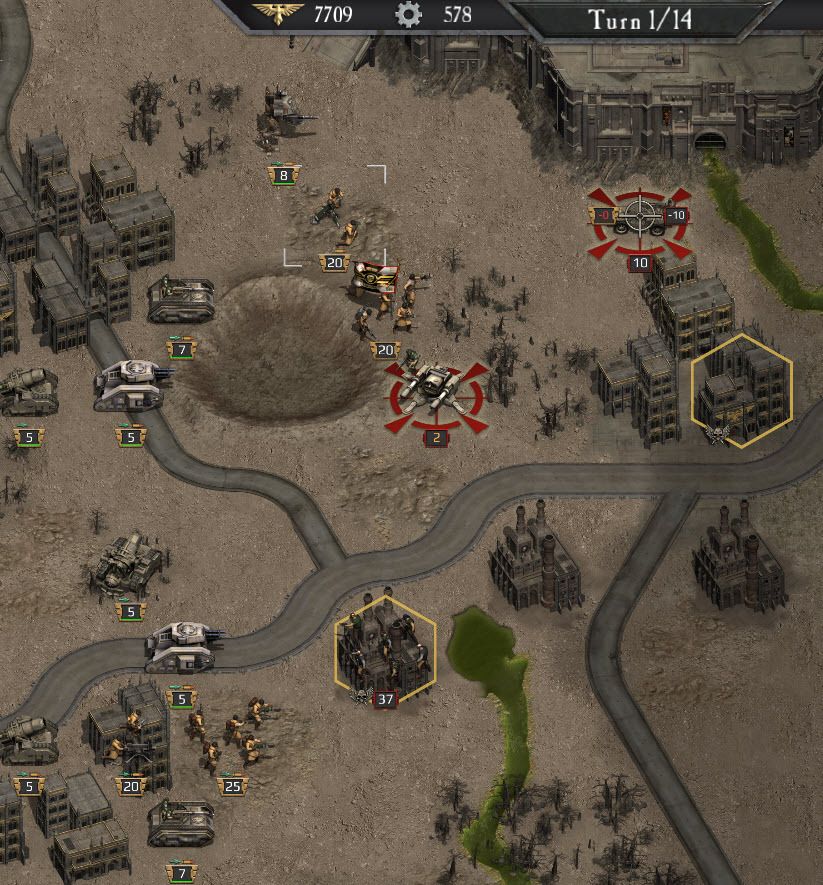 I wipe out the Inf in the manufactorum. I move cautiously forward. Knowing Jaxxon the biggest danger now is him rushing units down the road to do some suicidal frontal attacks. Destroyers he's got aplenty. And a wheeled Tauros can move a LOT of hexes along that road to get in close and nasty.