Here's a little scen I threw together in the editor; I'm the Russki defender versus the German AI attacker, 6th Aug 1944.
Jerry is coming down from the north and has breached my river line and I desperately need to buy AT guns to throw in the path of his tanks..
BUT the purchase screen for the AT category (first pic below) contains no cheap AT guns, and I must spend a fortune on expensive tank destroyers!
I went back into the editor (second pic below) and see that the two AT guns I want (45mm and 57mm) are red-X'd which explains why they're not available on the purchase screen.
Furthermore, in the third pic below, the 76mm is also red-X'd and is only artillery class anyway in the game, which is a pity because historically it was also the backbone of the Russki AT gun force when used in the AT role-
So my question is- As I'm not allowed to buy Russki AT guns in Aug 44, am I doing something wrong in the editor, or is the whole unit availability routine at fault?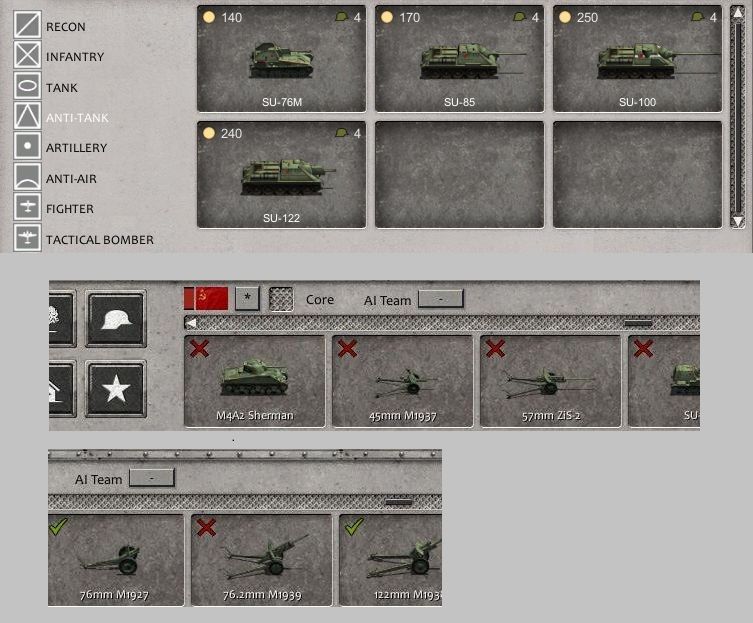 Below: this is what I need, a few 76.2 jobs like this in the AT role (sniffle)-