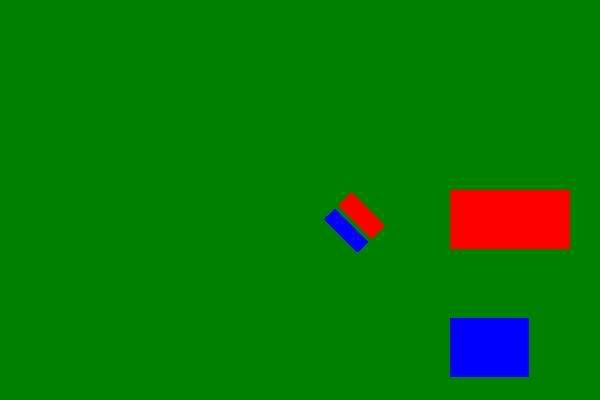 Hi All,
I have a question which came up twice in the last little while which I couldn't find a solution in the rules.
I'm sure some of you rules experts will say 'it's explained in full on p98' without having to look it up, but the couple of people I played couldn't so I ask you to help.
The big red unit (which happens to be knights) charges the big blue unit (which happens to be Cataphracts).
The small blue unit (which happens to be Auxilliaries) wishes to intercept charge the big red unit and so declares an intercept charge. The small red unit is a unit of light infantry.
So, I can see two arguments:
Firstly, the intercept charge cannot be made as there is a unit in between; - or -
Secondly, the intercept unit can charge, and the light infantry would have to test to stick around. If they stick around then they are charged instead but if they run away then the interception takes place.
As time goes by I tend to swing toward the first interpretation, however it does seem odd that a unit of medium or heavy infantry even consider the lights any kind of threat. Additionally (to add a confundus charm to the mix) what about the situation where the light infantry is offset from the intercept path such that an intercept charge will contact the light infantry but will also contact the charging knights as an intercept either by stepping forward or not!
Any thoughts?
Ian