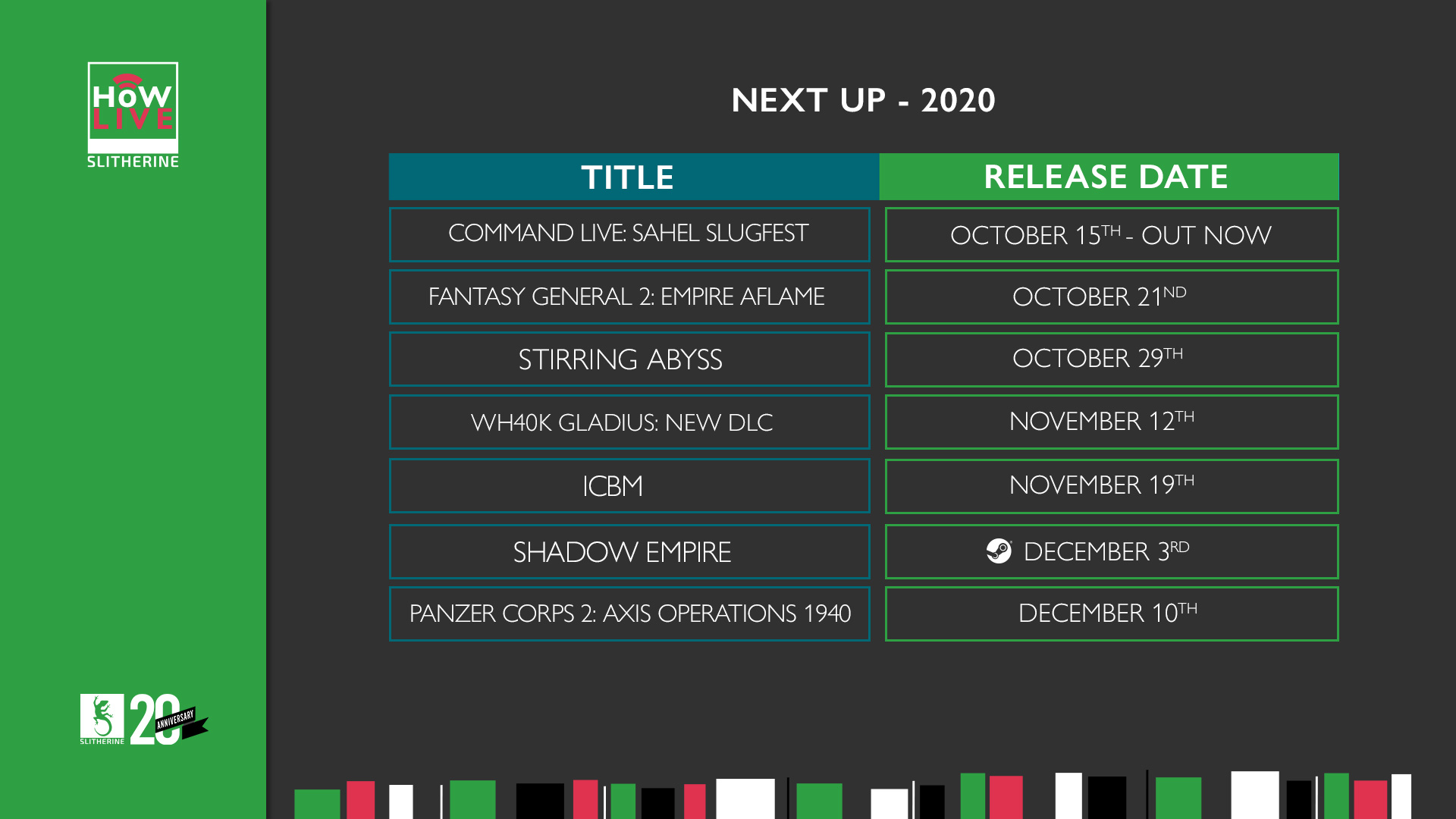 Slitherine anuncia Field of Glory II - Medieval
Durante la última retransmisión en Twitch, Slitherine anunció ayer
Field of Glory II Medieval
, que llegará en 2021.
Field of Glory comenzó como un juego de guerra de tablero hace más de una década. Diseñado por Richard Bodley Scott, Simon Hall y Terry Shaw, el conjunto de reglas de mesa redefinió al wargame al introducir valores de producción sin precedentes y al establecer nuevos estándares para el hobby.
Richard Bodley Scott decidió hacer posible esa experiencia para jugadores de PC y, por lo tanto, le dio nueva vida a Field of Glory con Field of Glory II. Field of Glory II ha sido un éxito increíble entre los wargamers de todo el mundo, con más de diez millones de partidas multijugador jugadas en tres años. Tiene un 90% de críticas positivas en Steam y un Metacritic de 84. FoGII se ha convertido en un referente del género, tanto que los torneos oficiales atraen a cientos de jugadores de todo el mundo y la demanda de nuevos contenidos está aumentando rápidamente.
El anuncio de Field of Glory II: Medieval inicia una nueva página en la franquicia. Ambientada en la Alta Edad Media desde 1040 d.C. hasta 1270 d.C., que es el apogeo del caballero montado y el momento en que todo el continente europeo estaba en crisis.
FoGII Medieval es un juego de batallas profundo y maniáticamente investigado. Ejércitos, equipamiento, alianzas, formaciones; todo es preciso hasta el más mínimo detalle. No es un juego para todos, sino un juego de guerra profundo para jugadores de guerra exigentes. Pero también es un producto bellamente elaborado que una vez más está cumpliendo su misión de redefinir la experiencia de los juegos de guerra y darle nueva vida al género. También expande los límites al atraer nuevos jugadores a la franquicia. Las suscripciones para la
beta
comienzan hoy. Esperamos lanzar el juego en el primer trimestre de 2021.
Pero las novedades no acaban en
Field of Glory II Medieval
, nuevos DLC, nuevos lanzamientos y nuevas fechas. Aquí están todos los juegos de Slitherine y Matrix Games que se publicarán antes de que termine 2020.
Un nuevo DLC ya está disponible para Command Modern Operations. Se trata de
Sahel Slugfest
, las antiguas y nuevas potencias "coloniales" luchan por las reservas de petróleo africanas, importantes oportunidades comerciales y el dominio político.
El nuevo DLC de Fantasy General II,
Empire Aflame
, estará disponible el 21 de octubre. En este próximo capítulo de la campaña de Keldonia, los jugadores lucharán como el Imperio enfrentándose a un nuevo tipo de enemigo, nacido del reino de Shadowlord y extendiéndose como una plaga oscura.
Stirring Abyss
es un juego indie táctico basado con fuertes elementos de rol en el que el jugador descubre los antiguos misterios de las profundidades representados a través del horror lovecraftiano. Estará disponible a partir del 29 de octubre.
El planeta no conoce la paz. Una nueva, mortal y esperada facción se está desplegando en
Gladius
para luchar contra cualquier fuerza opositora. Los agentes del Imperium aún guardan el secreto sobre esta facción, pero logramos descubrir la fecha de lanzamiento: 12 de noviembre.
ICBM
es un juego de estrategia de destrucción nuclear en tiempo real, muy divertido, sobre todo si juegas con amigos. Después del increíble éxito durante el Steam Festival, el juego está recibiendo los toques finales: se lanzará el 19 de noviembre.
Según Wargamer.com, "Shadow Empire es el Alpha Centauri de hoy, solo que mejor". Este juego de estrategia 4x ilimitado y flexible ha estado disponible hasta ahora solo en Matrix Store. A partir del 3 de diciembre,
Shadow Empire
también estará en Steam.
Panzer Corps 2
nunca se detiene: después de Civil War y 1939, es hora de luchar de nuevo en el siguiente DLC:
1940
, centrado en la expansión del Reich en toda Europa y África del Norte. Estará disponible el 10 de diciembre.
Trailer de Field of Glory II Medieval
https://www.youtube.com/watch?v=huaus9oy6xM
Página de Steam de Field of Glory II Medieval
https://store.steampowered.com/app/1368 ... _Medieval/
Field of Glory II Medieval - únete a la página beta
https://www.slitherine.com/beta/field-o ... i-medieval