SCRAMBLE: BATTLE OF BRITAIN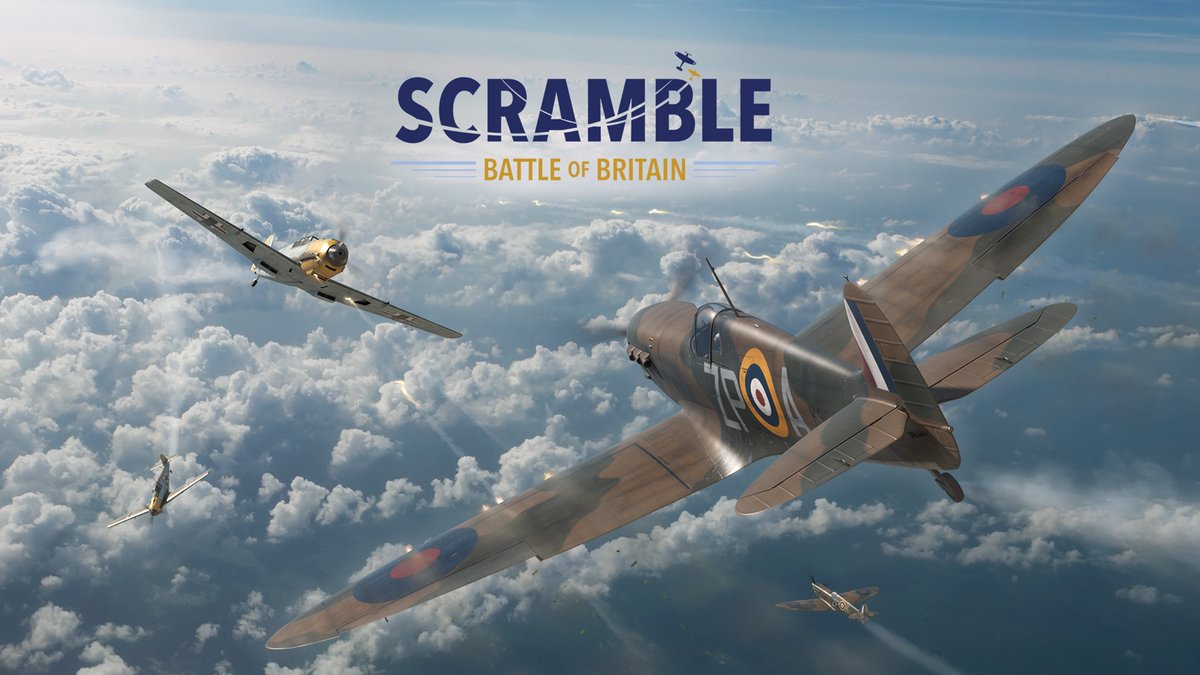 Scramble: Battle of Britain
es un juego de combates aéreos por turnos simultáneos. A través de un sistema 3D, el juego presenta batallas tácticas de ritmo rápido con una física de vuelo dinámica.
Los escuadrones de caza de la Luftwaffe y la RAF se enfrentan por el Canal de la Mancha. Los jugadores compiten simultáneamente dando órdenes a varios aviones mientras el tiempo está en pausa.
Las órdenes planificadas se ejecutan simultáneamente: se disparan con trazadoras, se hacen bucles, hay colisiones en el aire...
Cada turno se divide en tres fases: fase de planificación, fase de acción y fase de revisión.
Examina los cielos, planifica tus rutas de vuelo, ejecuta maniobras espectaculares, muévete en el tiempo para evaluar el daño durante la batalla y derrota a tus enemigos a través de tácticas magistrales y espectaculares acrobacias aéreas.
PLANIFICA TU RUTA DE VUELO
Los dos bandos establecen simultáneamente las órdenes para cada avión, ajustando su trayectoria de vuelo e intentando llevarlos a posiciones de ataque. Establecer las rutas de vuelo funciona como volar aviones en un juego de combate en tiempo real: no estás eligiendo entre maniobras establecidas o niveles de altitud, ajustas el cabeceo, el alabeo, la guiñada y la aceleración para crear tu ruta de movimiento.
La fase de planificación tiene un límite de tiempo: debes pensar y actuar con rapidez.
EJECUTA TUS ACCIONES
El tiempo no se detiene y las acciones planificadas se llevan a cabo. Todos los aviones se mueven y disparan de acuerdo con las órdenes de la fase de planificación.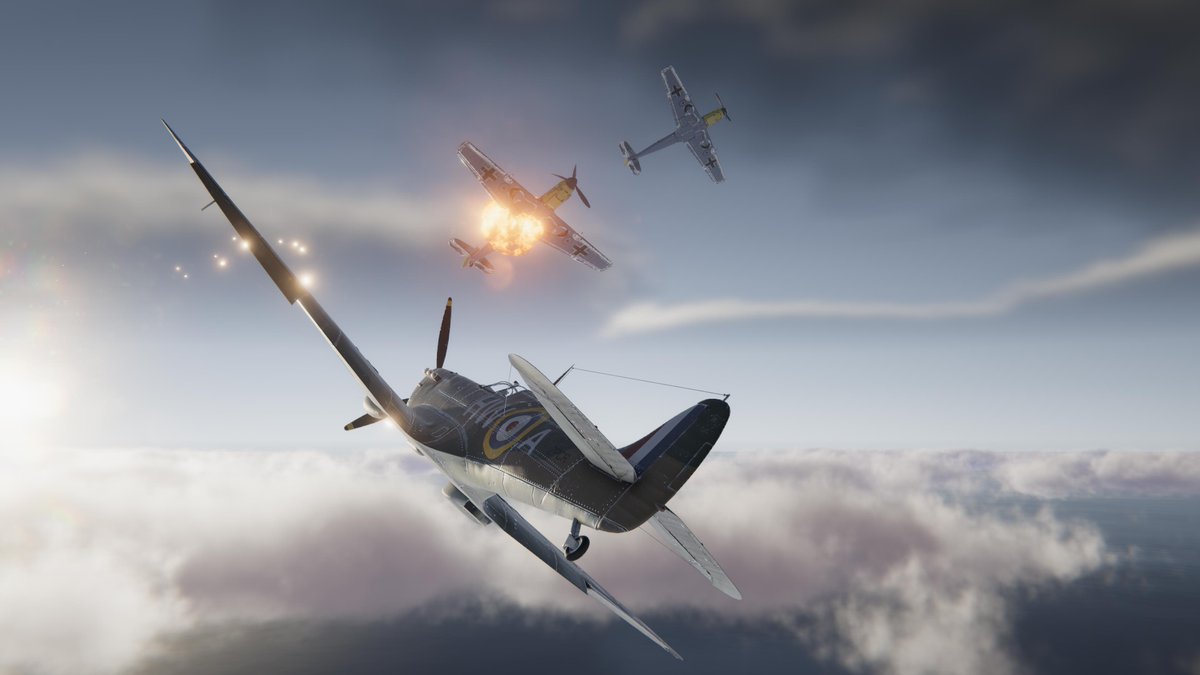 REVISA EL TURNO Y PREPÁRATE PARA EL SIGUIENTE
El tiempo se detiene una vez más. Puedes moverte hacia adelante y hacia atrás en la línea de tiempo, revisando los eventos de la Fase de Acción para planificar el próximo turno. Una vez que ambos bandos están listos, el turno finaliza y saltas al siguiente.
GESTIONA TUS ESCUADRONES
Scramble: Battle of Britain te permite administrar tus escuadrones de la RAF (Royal Air Force) y de la Luftwaffe y volar con tus aviones favoritos. Están representados todos los aviones importantes que participaron en la Batalla de Inglaterra.
Aviones destacados de la Royal Air Force:
-Spitfire de Supermarine
-Hawker Hurricane
-Boulton Paul desafiante
-Gladiador gloster
-Bristol Blenheim
Aviones destacados de la Luftwaffe:
- Messerschmitt Bf 109
-Junkers JU87 "Stuka"
-Messerschmitt BF110
-Heinkel He111
-Dornier Do17
-Junkers JU88
MODOS DE JUEGO Y CREADOR DE ESCENARIOS
Puedes jugar Scramble: Battle of Britain con tus amigos o contra la IA. El juego presenta misiones para un jugador y cooperativas, así como escaramuzas rápidas y escenarios competitivos. Lucha en combates caza-caza o enfréntate a formaciones de bombarderos en misiones basadas en objetivos. ¿Quieres algo diferente? Usa el creador de escenarios para configurar tus propias misiones personalizadas para un jugador o multijugador para divertirte sin fin.
PERSONALIZA TUS ESCUADRONES
Haz tuyos los escuadrones: el juego incluye herramientas para personalizar a tus cazas con diseños de camuflaje y dibujos únicos.