"In news closer to home, and if you've followed this show, you'll know is close to my heart; another of our hallowed Alpha Pyramid franchises has been forced to shut its doors. You know, if I'm thankful for one thing this Hallow Morn, it's the fact that the Cylons have done what even Daniel Graystone couldn't manage - and forced the C-Bucs to finally take the loss and close shop.

"Although I heard Caprica City police had to drag Rod Jenkins from what's left of the arena court the other week. C'mon buddy, it's over. We'd all given up on you years ago. It—- it was getting real embarrassing for everyone. Even the Cylons wear a Delphi Legion cap when they march down Atlas Promenade now, and I'm not sure they even know what pyramid is. Probably the only way they can get through the neighborhood without Jenkins flagging them down for a pick-up game."

Baxter Sarno, Backtalk (episode 379)
It's hard to believe it's already been two months since the release of
Resurrection
! We hope you are enjoying all of the changes in Season Two.
As always, the team have been hard at work on a raft of improvements and new features for Battlestar Galactica Deadlock. When Resurrection was released, you might have seen the
roadmap
that outlined some of what we are working on. In this post, we'll get you up to speed with where everything is at.
A number of players over the 2 years since release have commented that the officer portraits displayed when recruiting fleet group commanders haven't met their expectations. As we've largely been focussing on adding more ships and missions to the game, we never got around to giving the officer portraits the care and attention they deserve. Until now.
We've completely redone the art for the officers, giving them more natural skin tones and better facial structures and hair. We've also improved the lighting when the portraits are rendered. Below you can see the results: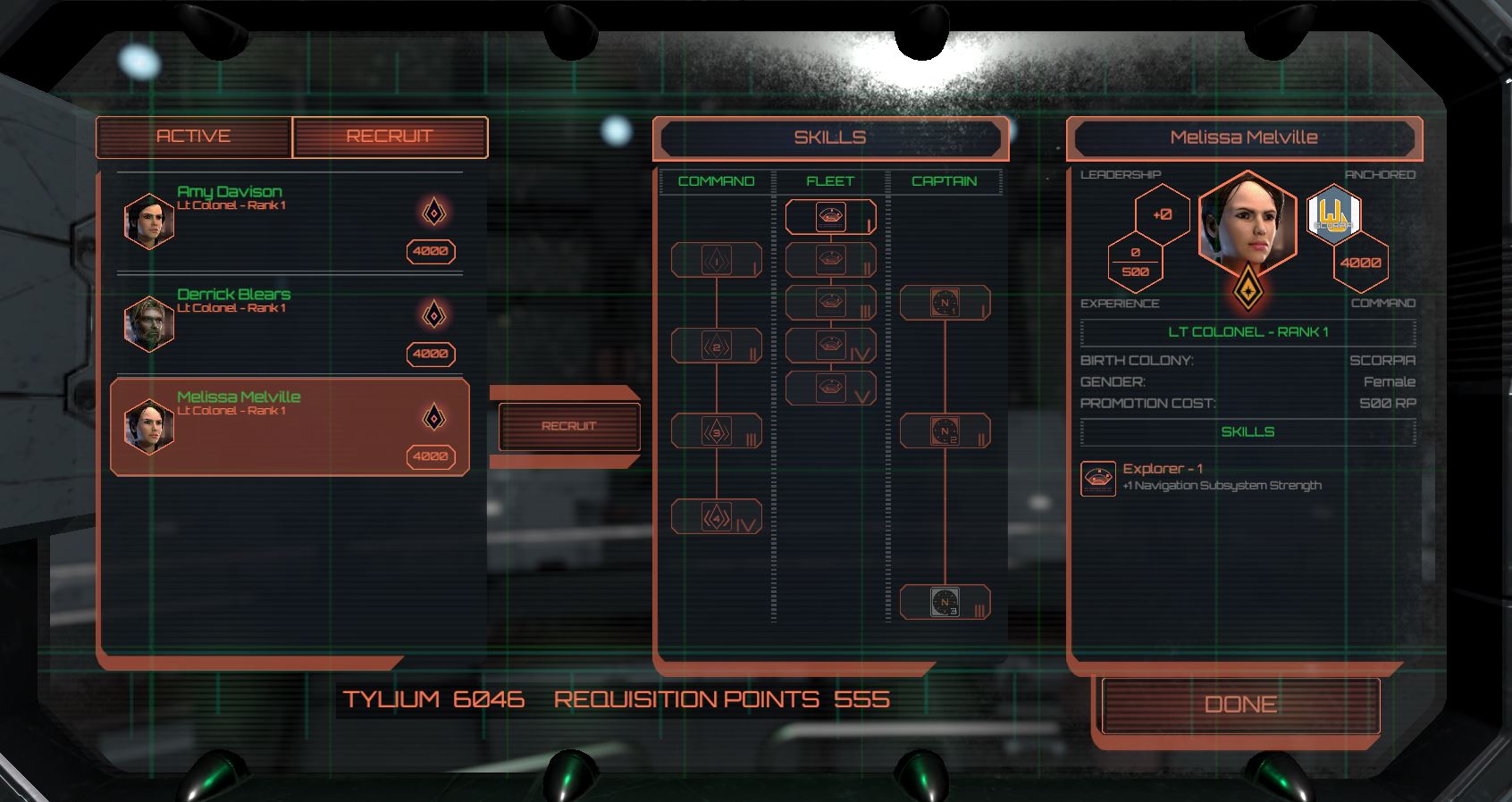 We've also completed work on a new cinematic browser. This feature will allow you to go back and view any opening or closing cinematic from any campaign you have completed.
About to play through the Resurrection campaign? Why not go back and review the end sequence of Sin & Sacrifice before you start.
We've also got a lot of quality of life improvements in the pipeline. In the Command Update, we added multi-select, and in keeping with the theme of making fleet controls faster and easier, we are adding more shortcuts and enhancements. For example, double-clicking on a ship will select all other ships of the same type. Selecting your entire doomstack of Adamants will soon be just a double-click away.
That's just some of the work we've been doing lately. We'll outline more in the next dev diary.
Oh, and in case you missed the news, the first multiplayer
tournament
of season two is on now - head over to the Battlestar Galactica Deadlock
Discord
for the latest news. So say we all!