I've been working on some new cohesion markers (in between playtesting and real work). Thought I'd show you folks.
I run an architectural model making shop (
http://www.monolitham.com/
), and one of my machines is a powerful laser cutter/engraver.
Yes, that's right. After a hard day at work of making models I like to relax by making models.
I've made myself 2 sets of markers for Field of Glory. They are all 30mm by 20mm, by about 6.5 mm tall (1/4inch).
The first set: "Persian Cuneiform" for my LAP army. The markers are designed to look like clay tablets.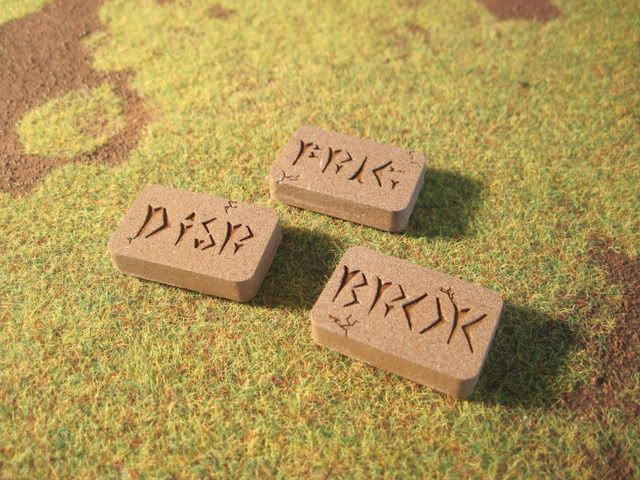 The second set: "Ancient Greek" in beveled marble. This is for my Alex Mac. Army.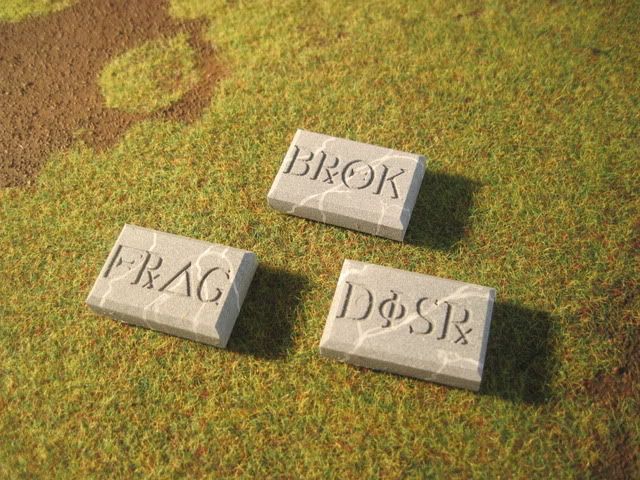 I'm working on some other ones: Arabic, Gothic, Celtic and Latin.
Any other suggestions?