Hello,
Atomic Kaiser is here again for another dev diary, this time speaking of the game's visual direction. 
THE AESTHETICS
Following that sense of 90s reverence behind the gameplay, the game goes for a visual aesthetic inspired by the 90s, with a heavy emphasis on bright colouring, from how characters look to the universe itself. We feel this not only captures the decade well, but also makes the game stand out against other titles.
All of this of course reflects heavily on the user interface, which is designed to have large immersive panels and controls, which hopefully keep selling the theme we are aiming for. We also feel that the presence of advisors on all main panels, which are characters that give you tips on how to manage the many aspects of the game, will help players immersing themselves in a 4X playing style typical of the 90s.
THE CHARACTERS
Regarding characters themselves, the game adheres to a more Star Trek-like paradigm, where the humanoid type is the most common in the universe. So this is the case for most of the species represented in the main factions of the game. 
This helps one to imagine all these different species interacting with each other in believable ways, like hanging out in a bar for example, instead of avoiding contact or outright exterminating each other. This is also based on some actual scientific theories.
THE STARSHIPS
There are multiple classes of starships in the game and each faction gets their own unique design style. In general my intention was for all ships to show at a first look (both in terms of shape and colouring) what faction they belong to. From the bulky irregular asymmetrical designs of the Veloran Horde, to the utilitarian almost freighter-like look of the Okli-to Consortium vessels, all designs aim to be iconic.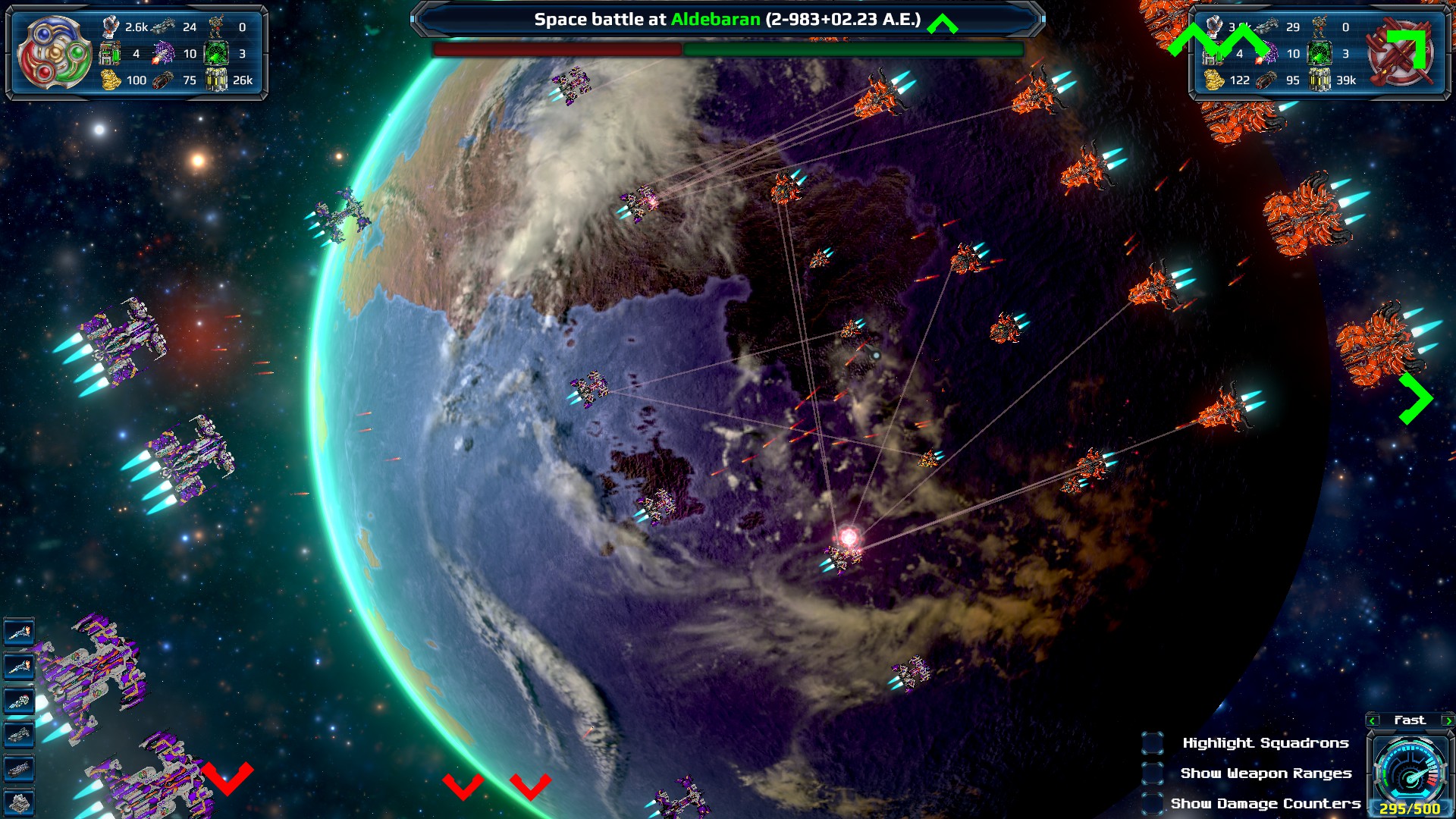 THE MUSIC
From a personal taste point of view (very partial towards classic science-fiction shows like Star Trek) I always prefer classical music with my space adventures. Thus in Astra Exodus, instead of going with the obvious space techno / electronic feel often offered by other sci-.fi games, you will find orchestral music more often than anything else. The music always tries to convey a sense of epicness and scale, even if only of the emptiness of space. It varies with how the game is proceeding, depending on whether or not you are peacefully exploring, you're at war or even mid-battle.
Join us next week to find out more about the Skirmish and Campaign modes on the game.
If you're interested, we're looking for Beta testers to help us refine the game and get feedback on it. If you feel like giving a hand, why not apply
here
. Thank you!