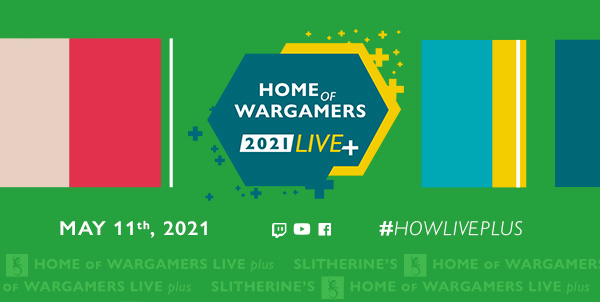 "Would you like to know more?"
is the most frequent comment we received on anything we posted in the last twelve months. Alongside
"Desire to know more intensifies"
, of course.
Here's a way to satisfy your craving for hexes and turns and cunning plans. We're going to give you a full day of insights, figures, announcements, gameplay sessions, and more. You asked for it; we're giving it to you, and more.
Tune in on our Twitch channel next May 11th for a full day of presentations
. Take a look at the future of Slitherine, its games and take a glance at what is coming next and after.
At
Home of Wargamers 2021 Live+
we'll be showing you all of our games scheduled for release in 2021, including the highly anticipated
Warhammer 40.000 Battlesector, Starship Troopers: Terran Command, and Distant Worlds 2.
But, as you know, many other things are brewing for you.
We have 15 unannounced games, and we'll be unveiling 4 of them on May 11th. Make sure not to miss out!
If you want more details,check out yesterday's
Tea Time
, where Marco shared the first information about this big event. Also, don't forget to follow us on
Twitter
; where we'll be revealing more of the program in the next few weeks.

#HowLivePlus