The original master of magic was quite colorful on Arcanus, having green forests, rivers & stuff. On Myrror, it was pretty brown and had mushroom forests.
From the screenshots available so far, the UI, cities, city names, terrain & river colors seem to use always the same brown, yellow and green colors, making them hard to differentiate & less interesting to look at:
It's completely fine to recreate a desolate & dark Myrror, but the colors here are very dark & *everything* is brown, even the UI, cities, city names and ruins. Make at least the UI, cities, city names & ruins a bit different, maybe grey stone walls, give the city names a colorful faction color and colorful flags etc. - anything but not the same brown as the terrain.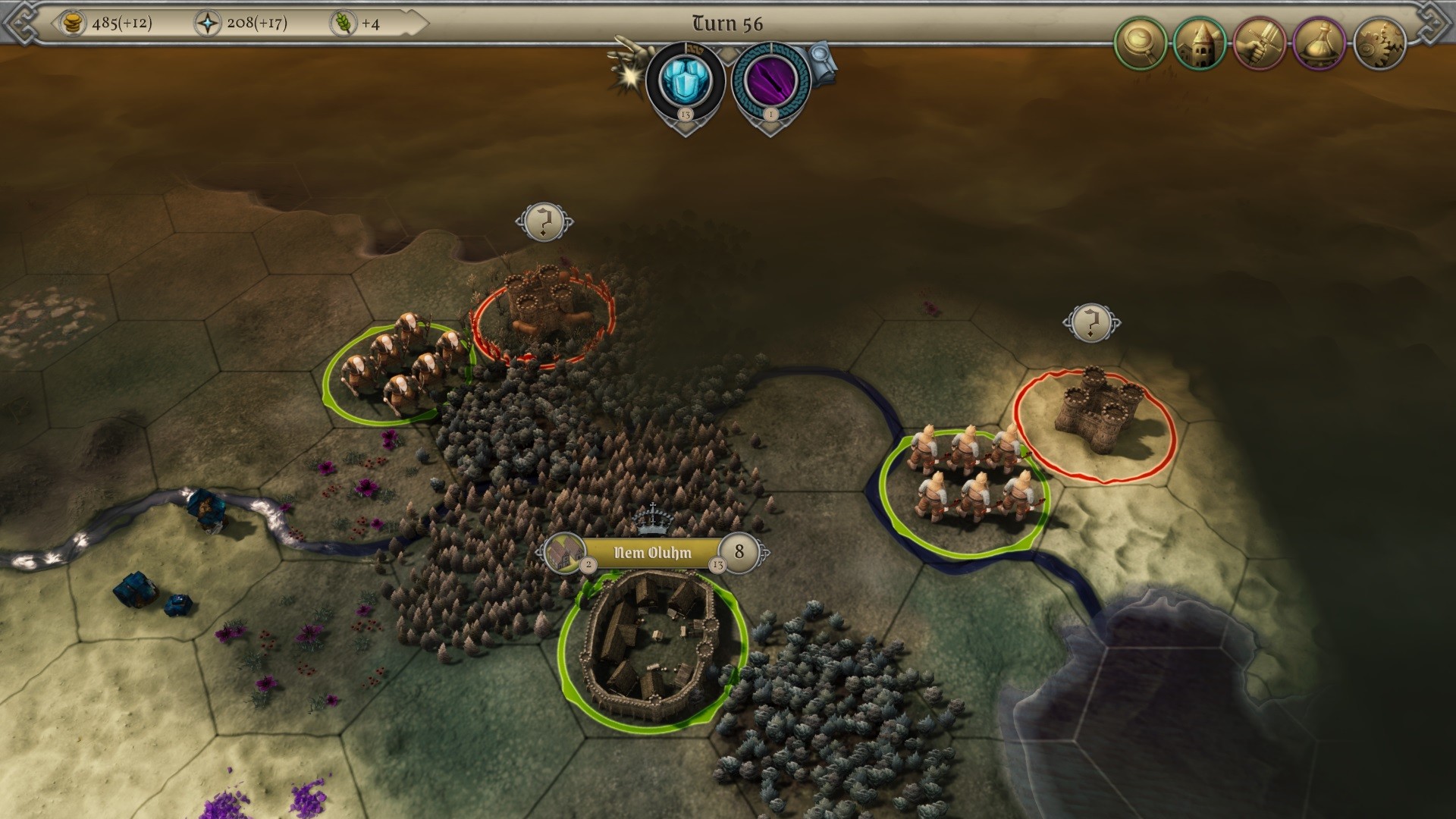 Again, the same problem: The UI is brown, the units are brown, the cities are brown, the city name is yellow, the terrain is brown. Guys, use other colors as well!
Arcanus seems to be a bit better, but Hills in this picture are not really 'hilly' and most importantly, units and terrain use similar colors. It is also hard to differentiate between what I suspect are grassland (green) and plains (yellow)? There are also some tiles that might be swamps/marshes which are hard to tell apart from woods and grassland as well.