Khurasan releases 15mm Inca
Posted: Mon Mar 17, 2014 4:09 pm
We are very pleased to release our latest 15mm historical range -- the Inca. The Inca established the largest of all pre-Columbian American empires and have an enduring fascination because of their incredibly organised activities and their serious-minded attitude toward war -- they didn't make war to capture sacrifices, they made war to conquer. Rules were not made to be broken -- one had to wear a certain hat dictated by tribe and position, and failing to wear it could result in the death penalty!
Today's release has eight codes, for a total of twenty-nine poses ... starting with the South American Godfather of Soul himself, the Inca!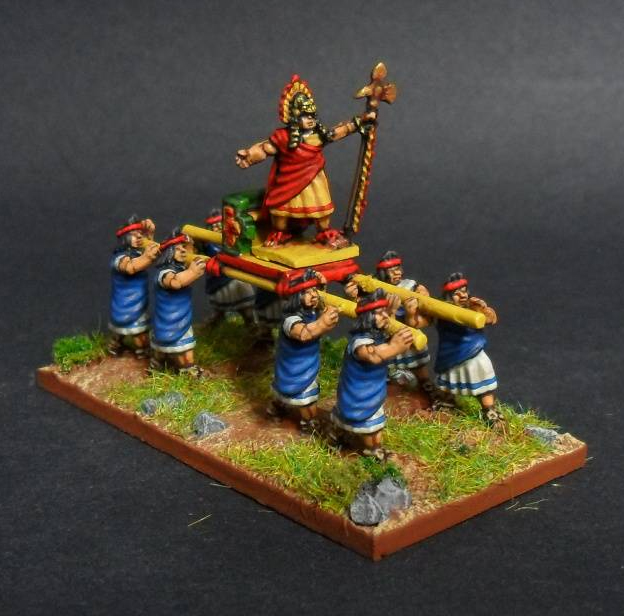 Inca high command rode on palanquins, and whilst this model represents the Inca himself, the commander can also be used to represent a senior general provided that the small vertical rods on the front of the helmet are removed, a simple modification.
We also have the basic troop codes you'll need to build this force: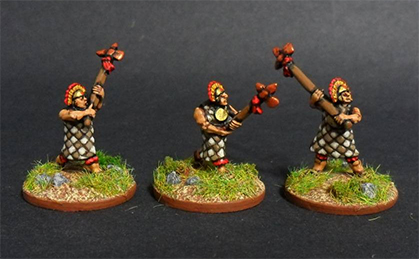 Inca elite warriors with Tupa Yauri "halberd"

Inca elite warriors with spear
Inca veteran Quechua soldiers with spear
Inca Quechua levies with spear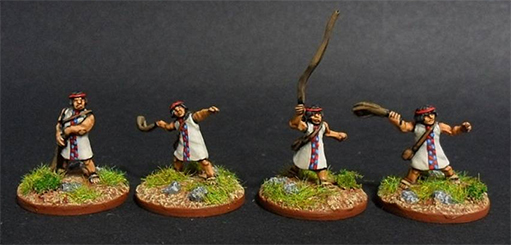 Inca Quechua levies with sling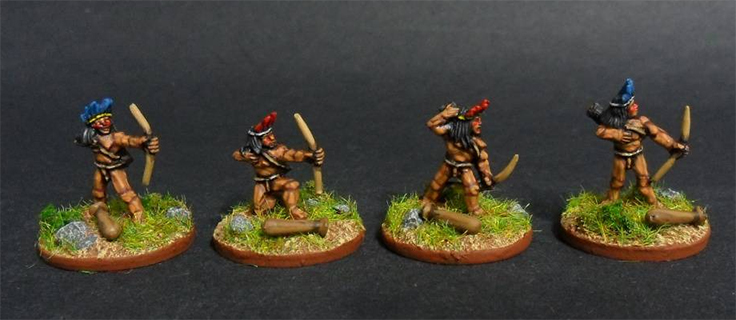 Inca subject archers from the Amazon (the painter inadvertently clipped off the paddle top of the club -- it's not a baseball bat!
My fault; I should have explained that was not part of the sprue. )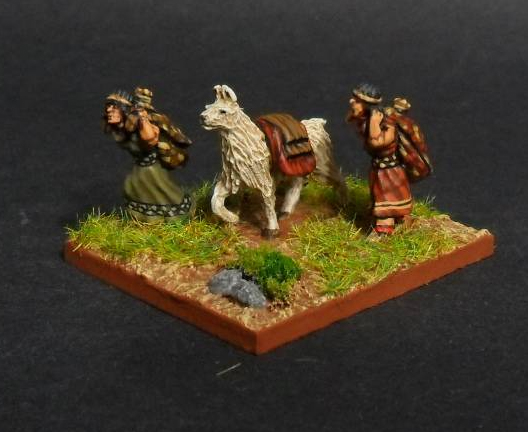 Inca porters
Soon we will be releasing Inca subject Canari spearmen as well. Available now, at the link below. Rafa has done a great job painting these up.
Inca:
http://khurasanminiatures.tripod.com/inca.html