Daemons of Khorne descend on Warhammer 40,000: Battlesector
Uncontrollable rage and bloodthirst arrive with the Daemons of Khorne expansion unleashing a new playable faction and units
In the grim darkness of the far future, the forces of Chaos never rest.
The Daemons of Khorne
are the latest playable faction set to inspire terror in
Warhammer 40,000: Battlesector
.
Bloodthirst
Eight murderous units, including
the dreaded Daemon Prince
, have been released in the new Daemons of Khorne expansion available today on PC and Xbox, and tomorrow on Playstation (03.00pm BST). These include rage-fuelled Bloodletters and Bloodcrushers, ready to charge into battle with their insatiable need for slaughter. Flesh Hounds hunt without mercy, while the hulking deamonic Bloodmaster leads these fearsome dark forces.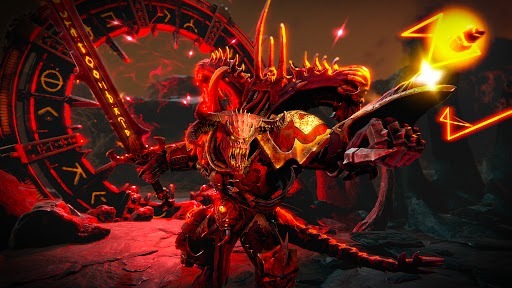 Hellbound War
The new Daemons of Khorne DLC brings even more death and destruction. The Skull Cannon, a war machine forged in the smoldering furnaces at the foot of the Blood God's throne, can deliver long-range volleys of fire fed by the skulls of the slain foes. Created from the infinite anger of the Lord of War and armed with a Great Axe of Khorne, the mighty Bloodthirster is one of the most exalted of champions. He is joined by the ability-rich Daemon Prince, once mortal, who the dark god himself has given the gift of Daemonhood.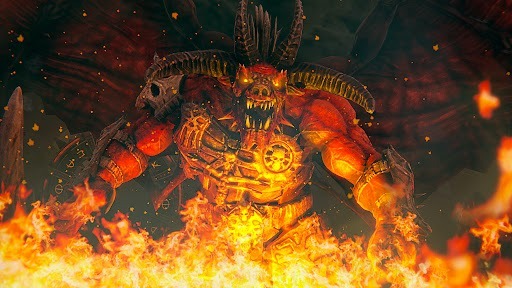 New Terror
Every Daemons of Khorne unit features detailed models and unique special abilities. The expansion will also grant players access to brand-new HQ abilities that benefit the entire faction: Aura of Terror, Echoes of Endless Fury, and Blood Tithe. The expansion's Blood Legions are itching to be led in both skirmish and multiplayer battles, as well as in a Planetary Supremacy campaign.