We're back from WASD x IGN where we were able to showcase the latest version of the game with a playable mission. We were delighted to meet some of the Broken Arrow fans, as well as to introduce the game to many new players.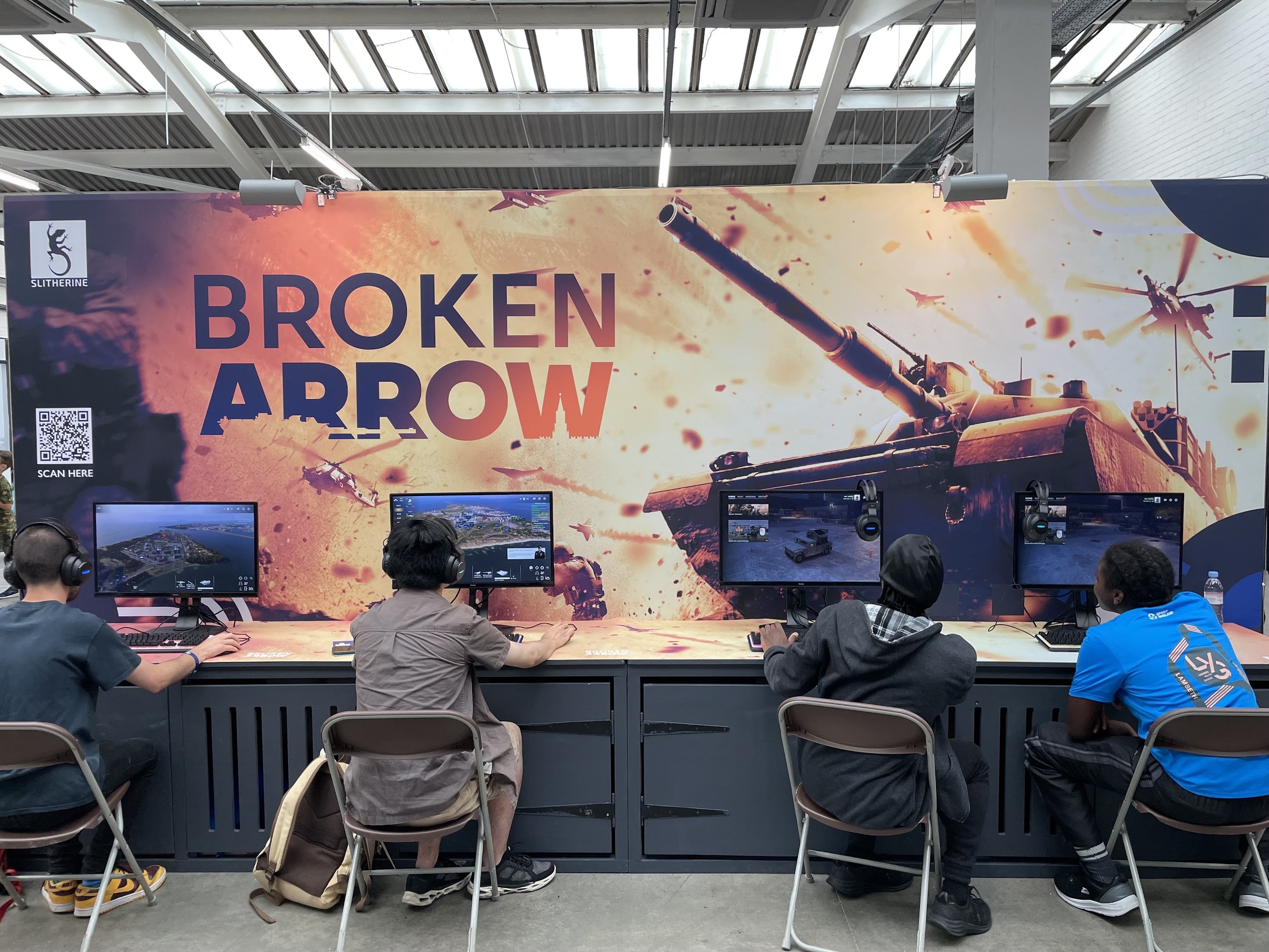 We have some big news today!
First off, as promised, here is a new trailer featuring Deck Customization!
Let us know what you think in the comments section.
Furthermore, we just updated the screenshots on the store page, so let us know if you spot the new ones!
We also have a message directly from the devs, who want to give you an update on how development is going and what we can expect in the next couple of months.
Greetings Friends!

It's been a while since we brought you news about Broken Arrow, but rest assured radio silence is a sure sign that the team is working tirelessly, at least in our case.


We are working on a beta version. The closed beta will start in the next couple of months and will feature multiplayer, unlike the demo released in February. The ability to play single player mode will also remain.

You will be able to sign up for the closed beta a little later.

We want to create a complete and polished gaming experience from the very beginning, so we are currently holding an internal testing, finalizing some details and of course creating a server infrastructure to handle many thousands of players simultaneously. Testing is designed to help us balance the game so that players feel they have a certain role and are not overwhelmed. It is planned to try out several game modes, from time-tested to truly bold and innovative.

Let us remind you that we set the task of creating matchmaking to be as fast and efficient as possible, so we are introducing one main multiplayer game mode and several secondary ones available in user lobbies.

Since the February demo we have improved the interface, made huge strides in optimization and stability, especially in 5v5 online matches with a large number of units, carried out balancing and improved ergonomics incl. airstrikes and aviation.

We initially distributed our efforts in such a way that in our game there was no bias in any direction and there was a balance between the popular single player and multiplayer. For the lion's share of players who avoid multiplayer we have prepared several ways to have fun, from full-fledged atmospheric single player campaigns to cooperative modes with high replay value.

The first two campaigns for the USA and Russia will be available on an initial release and will take place in the Baltic states. The list of campaigns will expand.
The Scenario Editor, which we use to create cutscenes and campaigns, will be available to players so they can create and share their own videos, scenarios, and campaigns.

Additional campaigns are planned as DLC and will come with new nations (and specializations for existing nations) and maps.

Regarding the release we think that we'll get the clearest picture from the results of closed beta testing. Of course, we want to release it as soon as possible, but primarily do it in such a way that 4 years of our efforts are not in vain and the game reveals all its potential.

Thank you for your support and see you soon on the battlefields!
BROKEN ARROW