Battle-lines have been drawn, horns sound the charge, war-drums make the blood boil. Magical spells are hurled and all sorts of creatures enter the fray. Like in the days of old, once again valour on the battlefield will shape the fate of Keldonia.
Fantasy General II
has just been released!
Prepare to lead over 75 different unique unit types, including powerful heroes, in a long series of exciting and diverse tactical battles.
Engage in the single player campaign, where you will lead the clan of Falir One-Eye in an effort to unite the Highland Barbarians against the mighty and wealthy Empire to the south.
Battle after battle, see your army develop as your units and heroes gain experience and can be upgraded, learn new skills and equip magical artefacts. Take decisions, choose where to fight, and recruit other races and factions into your ranks to bolster your numbers.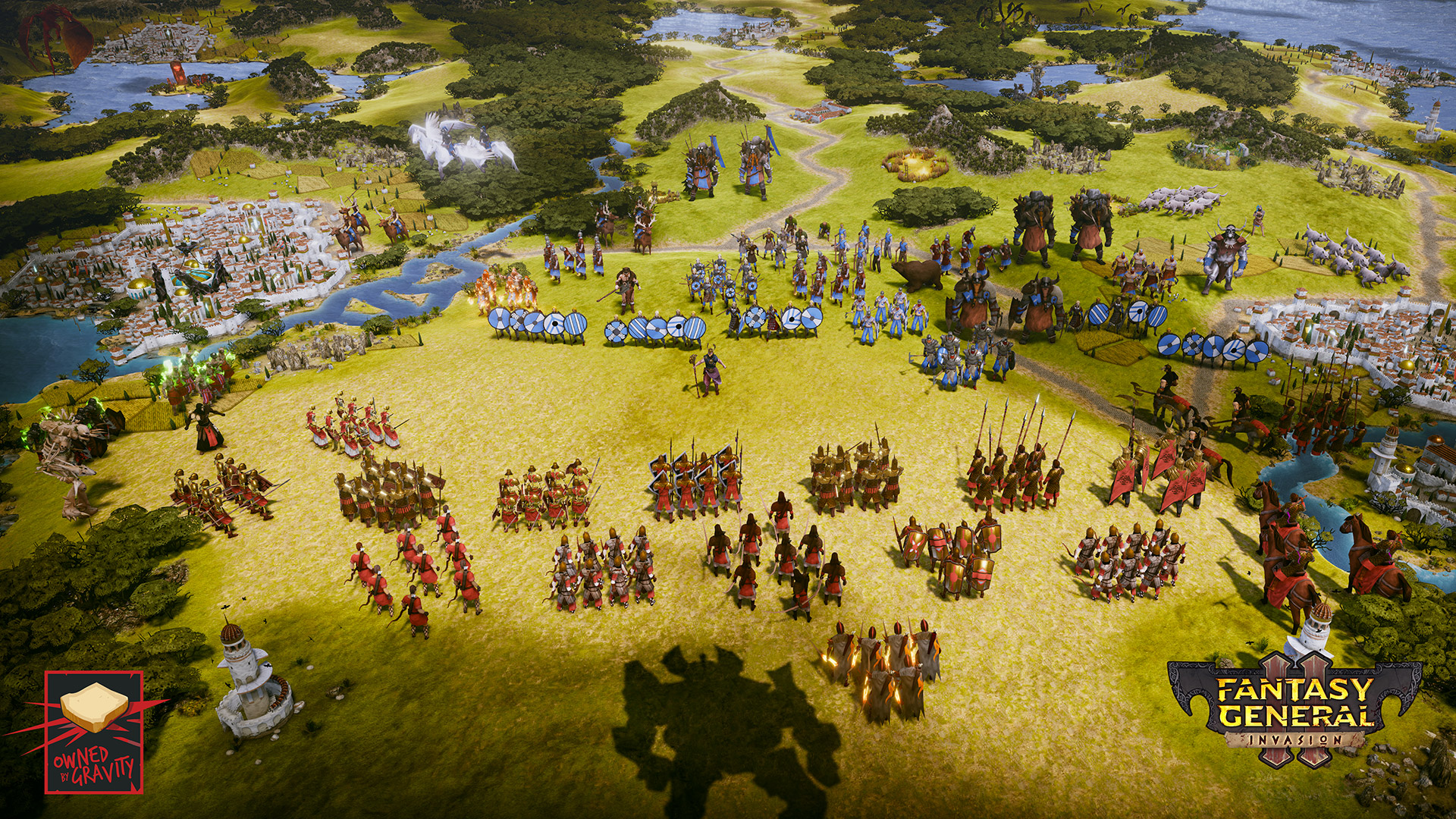 You can also play in Skirmish mode, in either single or multiplayer, and tailor a battle to your liking, choosing between several different game modes.
And if that is not enough, you can make use of the Content Editor to create your own dream battles, and share them with other people! We are going to release the Content Editor as a free update in the next few days, alongside tutorials on how to use it.
You can buy Fantasy General II in two special editions: the Hero Edition and the General Edition.
The
Hero Edition
comprises of the base game plus the following exclusive content:
- Tale of Falir PREQUEL CAMPAIGN
- Digital Artbook (Physical versions of the artbook will be available and ready to be shipped out at the end of September)
- Digital Soundtrack (includes the original Fantasy General's soundtrack)
- Printable World Map
The
General Edition
includes all the content from the Hero Edition plus the next two future expansions: Onslaught and Empire Aflame!
This edition is the go-to choice in case you want absolutely everything and you also would like to save on future content.
And there's more! From today to Semptember 12th, we will run a special launch sale on our website: all the available editions of Fantasy General II will be discounted of 10%! Visit our Special page!
Important:
you can download the game after acquiring it by heading to
My Page
and clicking on File downloads.